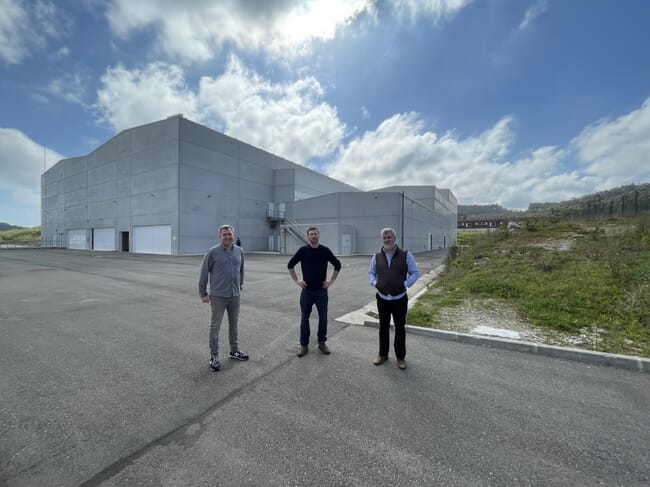 Stolt's Cervo farm, in northern Galicia, offers an excellent perspective of both where the company comes from and where it plans to go, featuring both a pioneering flow-through system for turbot and a state-of-the-art recirculation aquaculture system (RAS) for sole.
The facilities at Cervo not only illustrate the dual species approach of the company but also offer a glimpse of an ambitious expansion strategy, with a target of 23,000 tonnes of combined production by 2035. This would see their turbot production increase from 5,600 tonnes to 11,900 tonnes. Meanwhile they aim to increase their sole production eightfold, expanding from 1,400 tonnes this year to 11,400 tonnes in 2035.
Given that the company already produces over 50 percent of Europe's farmed turbot and close to 50 percent of its farmed sole, such an expansion would see them dominate the continent's farmed flatfish sector.
"The real challenge is to look for places where we can expand, but we have made excellent progress in this field in the two species," explains Rubén Faraldo, Stolt's fish division director.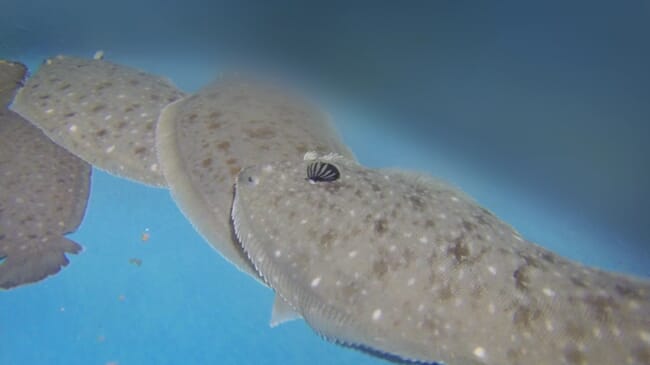 The company currently operates 14 grow-out farms and two hatcheries, across five countries – Spain, Norway, Portugal, Iceland and France.
"We've recently completed two new sole farming facilities and we like to pursue a multi-site strategy as it allows us to spread our risk," he adds.
"Our biggest strength is the people who take care of the fish and ensure the continuity of the business with commitment, pragmatism, creativity and collaboration."
Sustainability drive
Plans for expansion are coupled with an increased emphasis on sustainability, led by Carlos Tavares, who has coordinated the company's sustainability plan since 2019.
"It gives structure to our sustainability policies and increases visibility of best practices across our farms, as well as highlighting focus and priority areas," Tavares explains.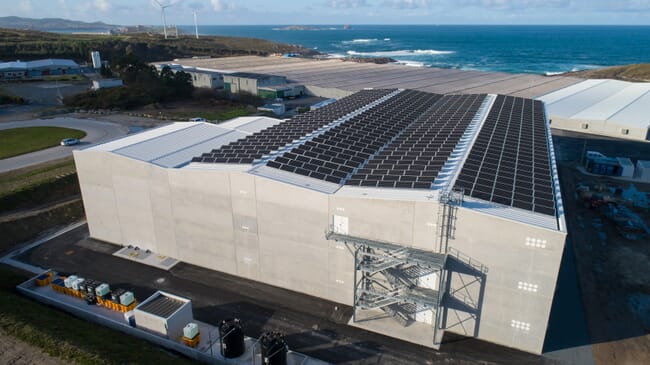 These include an increased emphasis on animal welfare, and an increased interaction with the communities in which the company operates – now that Covid-19 restrictions have finally been relaxed, the company has plans to welcome visits from five to ten local schools every year.
Perhaps the most ambitious goal, as Tavares explains, is to reduce the fishmeal and fish oil (FM and FO) content of their turbot feeds by 50 percent and their sole feeds by 65 percent by the end of the decade.
"We need to balance this with the need to protect fish welfare and healthy growth, so will need to undertake a lot of feed trials," notes Tavares.
While they are not yet totally sure what specific ingredients will be used to replace FM and FO, Tavares sees cereals as having the greatest potential and the company will be working closely with their feed suppliers to find the winning formulae.
Another intriguing sustainability story relates to the company's Lira farm, which sources its water from – and discharges it back into – Spain's first marine reserve: 'Os Miñarzos' marine reserve.

"The outlet water of the farm often has a higher oxygen content than seawater, while it results in a good distribution of nutrients, which makes it popular with octopus and crab. To highlight this good synergy and cooperation with local fishermen, we collaborate with the local fishermen association in a two-day seafood tasting event each year, where people can taste wild catch seafood, as well as aquaculture fish," says Tavares.
Hatchery
As well as the two grow-out units Cervo is also home to the largest flatfish hatchery in Europe, producing 8 million juveniles a year, and Faraldo notes the company's emphasis on quality.
"Our breeding programme is mainly focused on growth, but the company is also planning to extend to disease resistance in the near future. We're now on our seventh generation of turbot. In the case of sole, related to their complex breeding behaviour, we are now developing the reproduction procedures for the sole breeding at an industrial scale," he reflects.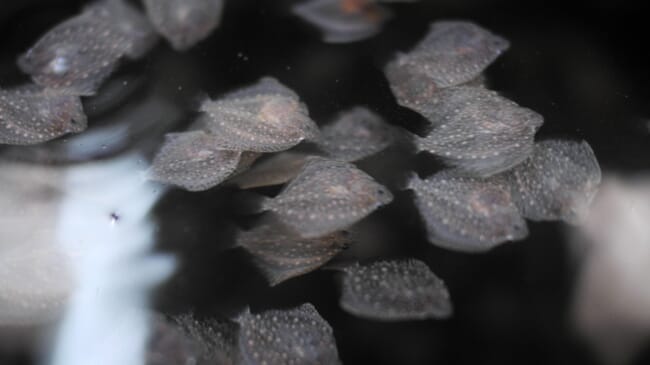 Faraldo has a difficult task – dealing with two different species and two different production systems – but he has 20 years of experience of farming flatfish to draw on.
"We need to balance the old and the new, integrate new systems and ensure stable year-round production," he reflects.
Stolt Sea Farm also has the support of a 13-strong R&D team, whose behind-the-scenes research helps to make incremental improvements on critical aspects, such as survival rates, diets, breeding, larval rearing, vaccine development, diagnosis tools, and selection programmes.
"Sole need more R&D, as it's a comparatively new species for us, while turbot is a consolidated process," he notes.
In the hatchery the juveniles have different feeding regimes, with the turbot requiring artemia and rotifers for several weeks before moving on to formulated feeds. During the early part of this period the juveniles undergo metamorphosis – a unique and extraordinary process which involves the migration of one eye to the same side as the other. This is also when they move from their pelagic to benthic phase.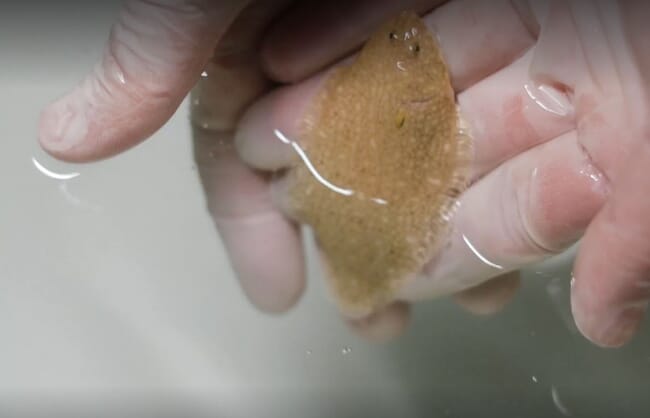 Larval phase is a critical stage in the process of turbot production and the time when high levels of mortality occur. But Faraldo notes that survival rates have been improving year-on-year – between the larval stage and fry specially in turbot who has a very delicate larval development process.
Faraldo attributes the improvements to a range of factors, not least the company's increased attention to live prey quality and the use of enriched feeds.
Once this process is complete the fry are vaccinated before being transferred to the pre-nursery, where they are individually quality graded by hand – a laborious process that sees each technician examine around 10,000 fish per day.
From the pre-nursery the fry are then ready to be transported to which ever of the company's 14 farms they are going to be grown-out in.
"We have 150 transports from the hatchery every year and the stability of timing and quality is vital to ensure that every farm, every month gets the fish they need," Faraldo explains.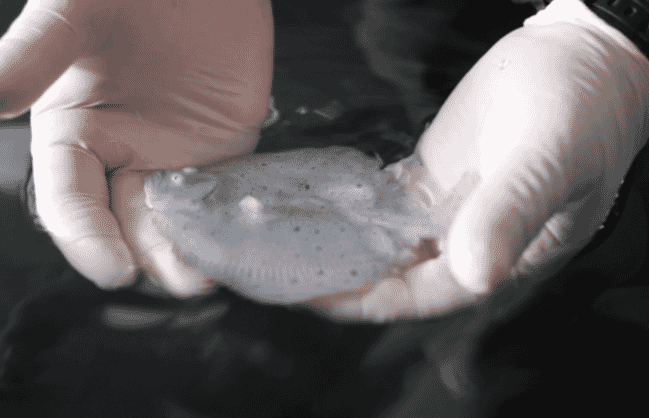 Different fish, different husbandry
The differences between the species are considerable.
For example, while turbot require light to eat, as they are visual predators, sole rely on smell, so they are largely grown in the dark. And while the former eats large meals sporadically, the latter tend to eat little and often.
Turbot are also more tolerant to a range of temperatures, which makes them suited to farming in flow-through systems – as long as these are in the geographic areas where they thrive naturally.
Sole, meanwhile prefer a more constant temperature of around 22°C, making them more suitable for RAS production, where the environment can be more closely controlled. The exception is Stolt's farm in Iceland, in which they are raised in a flow-through system that's fed by water from a geothermal power station, giving them access to 22°C water without the need for heating, despite the farm's northern location.
Good for the sole
While the Iceland farm has its own appeal, Faraldo and Tavares are very impressed by the state-of-the-art RAS sole farm at Cervo, which was completed in 2019, and has been designed to meet the species' every need.

Production takes place over three floors: juveniles are pumped into the top and gravity is used to pipe them downwards as they approach harvest size, after an average of 18 months. They are generally sold at 600 g, although the company's flagship sizes are up to 1 kg a piece, explains Faraldo.
Each floor is served by a separate recirculation system, helping to de-risk the project. According to Faraldo, the facility – and its twin in Portugal – have been operating remarkably smoothly since they were first stocked.
"The performance of both sites has been better than expected and we're really, really proud. Growth and survival rates have been very good – helped by good quality juveniles and efficacious vaccines. And the system design means that we rarely have to handle the fish, which reduces stress and improves welfare. This in turn means that they grow better. And we also have improved temperature control," he says.
"When you join all these things together it's a new way to farm and they have added up to make it a big success," adds Tavares.
The facility has already fulfilled the company's goal to produce over 400 tonnes a year, but Faraldo remarks that although the first milestone has now been achieved, the biggest challenge ahead is to keep the performance stable, and then continuously improve it .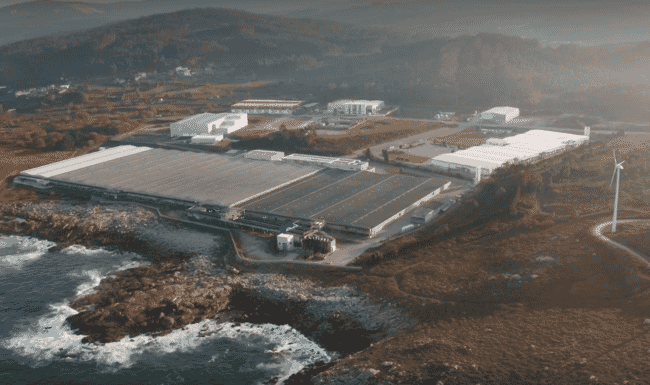 Turbo turbot
After a tour of the quiet and crepuscular sole RAS, the sprawling turbot farm at Cervo is something of a culture shock – not least due to its sheer scale. Capable of producing 1,300 tonnes of turbot a year, these are housed in an astonishing 800 tanks – a number that requires supervision by a team of 31 technicians. While the sole farm occupies 6,000 m2, the turbot farm – which dates back to 2002 – is ten times the size.
Fed by a flow-through system that pumps more than 3,000 litres a second through the building, the soundtrack is much more lively and aquatic than the almost soporific sole farm, with each tank having a 100 percent water turnover per hour – compared to a 0.41 percent turnover per hour in the RAS.
"It doesn't mean that the RAS is better, it depends on the conditions required by the fish," Faraldo emphasises. "In our case, there was a need to adjust water temperature to suit sole needs, and the recirculation system was the ideal solution to make it more energy efficient."
The turbot tend to be harvested at 1.5 kg, but some tanks include impressive specimens of 3 kg and over, which are sold at a premium under the Prodemar brand.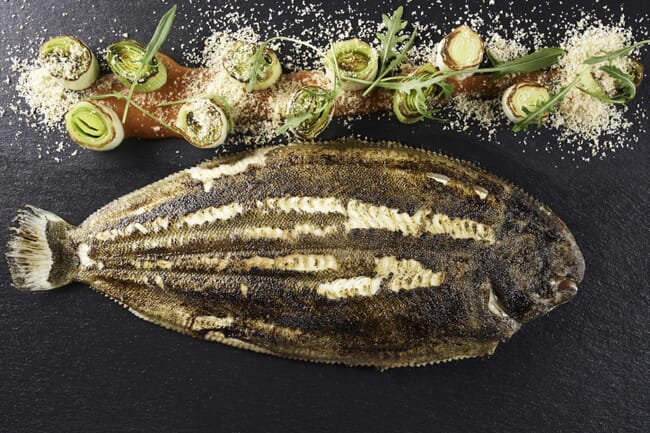 Conclusions
Cervo's is a tale of two fishes and two systems and a good reminder that there's no one-size-fits-all approach to aquaculture.
But, given the success of Stolt's new RAS plants and their plans to invest more heavily in sole than in turbot in the next 10 years it seems likely that before too long Solea senegalensis will catch up with Scophthalmus maximus as the company's number one flatfish.