Sponsor message
Are you trying to break into aquaculture industry or already working in the field and looking to gain additional expertise for career development?
Stirling offers a dozen fully-funded aquaculture scholarships
A dozen fully-funded places are currently available for masters degrees in aquaculture-related subjects at the University of Stirling.
The places are supported by the Sustainable Aquaculture Innovation Centre (SAIC), with funding from the Scottish Funding Council (SFC).
The places are available across the following three courses:
Funding covers tuition fees and, by accepting the scholarship, successful applicants agree to undertake an MSc project developed in partnership with a Sustainable Aquaculture Innovation Centre consortium industry member company, which is relevant to the Scottish aquaculture industry. If the student does not complete their project with an SAIC partner, they will be required to repay this funding.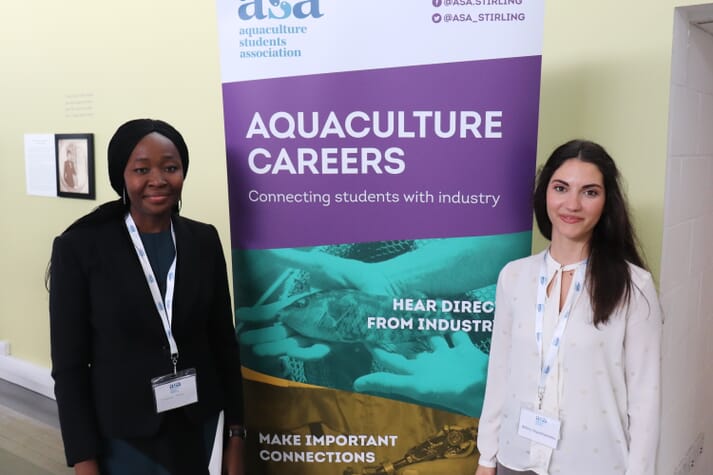 Eligibility and availability

The places are open for applicants living in Scotland who must meet the Scottish Funding Council residency requirements.
You are eligible for a funded place if you are:
A permanent resident of Scotland for at least three years prior to the start of the programme (ie living in Scotland for a purpose other than studying).
You are not eligible if you are:
Sponsor message
UMass Sustainable Aquaculture Online Courses Aquaculture is an increasingly important source of safe, nutritious, and sustainable seafood for people worldwide. Globally, aquaculture production must double by 2030 to keep pace with demand. These increases in demand for aquaculture products, food security considerations, and job creation have generated an increased need for skilled workers.
Discover how you can be part of this rapidly expanding industry.
A Scottish applicant not permanently resident of Scotland for three years prior to the start of the programme.
An EU student.
Have ben living in other parts of the UK.
How do I apply?
Applicants do not need to apply specifically for the funding. The places are awarded on a first-come-first-serve basis for anyone who applies for one of the University of Stirling's masters courses in aquaculture and meets the eligibility criteria.