Statistics published by the Scottish government this week have confirmed the industry's notion that production had fallen substantially, with the overall total of harvested salmon falling by 17.8 percent to 156,025 tonnes. However, the report adds that the projected estimate for 2019 is for production to increase to 190,499 tonnes.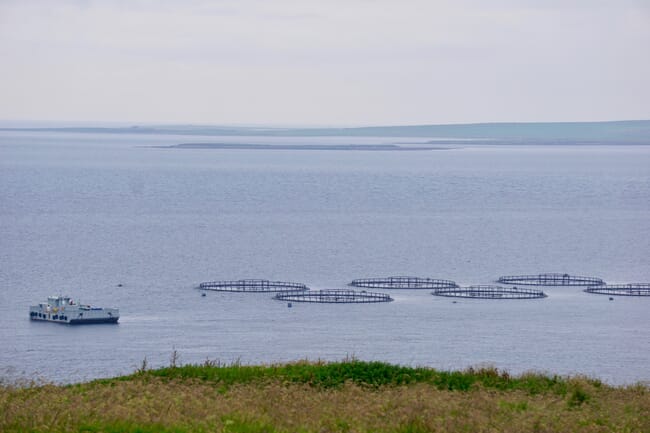 Responding to the publication, Julie Hesketh-Laird, chief executive of the SSPO, said: "The long-term outlook for Scottish salmon production remains strong, driven by focused investment by farmers. Farm-raised salmon spend more than 18 months at sea, allowing farmers to anticipate annual production levels. The anticipated dip in production in 2018 was the result of a one-off adjustment by farmers on stocking the year before to ensure control over some biological issues which had been witnessed in previous years. The result was that in 2018 there were fewer fish in the water to harvest.
"The outlook for 2019 is good with production predicted to be up because of adjusted stocking levels and good continued management of fish health, and in line with the general trend of growth which has characterised the Scottish salmon sector over the last few years."
Salmon production was undertaken by 12 businesses farming 221 active sites. This is the same number of businesses seen in 2017 but a decrease of five active site compared with 2017. 278 people were involved in the freshwater phase of salmon production (239 full time and 39 part time), a decrease of 13 from the 2017 figure. The total number of staff in marine salmon production increased by 77 to 1,466. Full time staff increased by 95 to 1,415 while part time staff decreased by 18 to 51.
Other species
In 2018, rainbow trout production was carried out by 23 businesses operating 53 active sites. Total production in 2018 decreased by 1,224 tonnes (16 percent) to 6,413 tonnes.
The number of staff employed in 2018 increased by four to 136 persons. The number of full time staff increased by one whilst part time staff increased by three. Productivity, measured as tonnes produced per person, decreased by 18.5 percent to 47.2.
Brown/sea trout production decreased by 41 tonnes to 20 tonnes. There was also production of halibut during 2018 but this figure cannot be shown without revealing the production of an individual business.
553,000 lumpsucker and 103,000 wrasse were produced, with 1.5 million and 37 million ova being laid down to hatch respectively.
The number of staff employed in other species production in 2018 decreased by two, to 60 persons.
The full results of the survey can be downloaded here.