The feed plant will reduce Atlantic Sapphire's carbon footprint – as it currently transports its feed from Canada. It is also expected to cut the cost of salmon production by approximately $0.3 per kg of fish.
Skretting intends to build and finance the feed plant, while Atlantic Sapphire will commit to source the majority of its salmon feed demand from Skretting over the next ten years.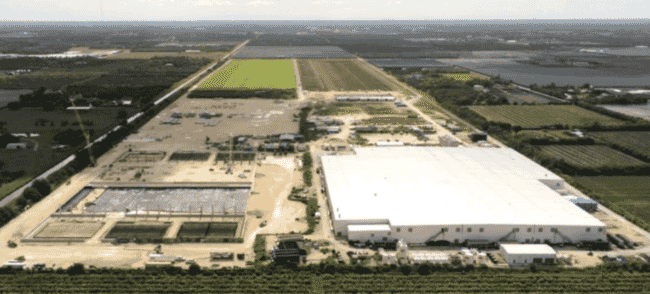 Atlantic Sapphire says that it has chosen to work with Skretting due to the company's unparalleled track record in R&D and the two firms have committed to co-operate to develop specialist RAS salmon diets. In addition to reducing their carbon footprints, the parties plan to work together to add novel ingredients to the feeds – in a bid to use zero marine ingredients in the salmon diets, while still maintaining high levels of Omega-3s in the finished product.

The construction of the feed plant is subject to Skretting receiving all necessary permits, after which a final investment decision will be taken.
"With the long-term agreement that Skretting and Atlantic Sapphire have established, we are committed to increasing capacity to facilitate future growth of the land-based salmon industry in the US," said Therese Log Bergjord, CEO of Skretting.
"Atlantic Sapphire has been a leader in the land-based salmon revolution, and I am extremely confident that we can deliver on our shared aspirations, and that the Bluehouse technology will continue to thrive. We are proud to deliver the feed that will ensure fresh and local supply of Atlantic salmon to the US market."
Johan E Andreassen, CEO of Atlantic Sapphire, USA said: "Atlantic Sapphire's business case is centred on technological development and in-market production of delicious and healthy salmon with significant sustainability benefits compared to conventional ways of salmon farming. Having our most important production input locally fits perfectly with this strategy, as it reduces production cost and GHG [greenhouse gas] emissions significantly, while at the same time accelerating the technological development of a customized feed for our Bluehouses that we expect will lead to higher productivity and output. Further, we see this agreement with the world's leading salmon feed producer as a strong sign of confidence in our business case and future growth."
Phase one of Atlantic Sapphire's Florida facility is designed to produce 10,000 tonnes of salmon a year and the company ultimately aims to increase this to 220,000 tonnes.
However, 2021 has proved problematic for the company, with a number of mass mortality events both in Florida and at its site in Denmark, which then burnt to the ground in September, prompting share prices to fall by 70 percent since 2020.