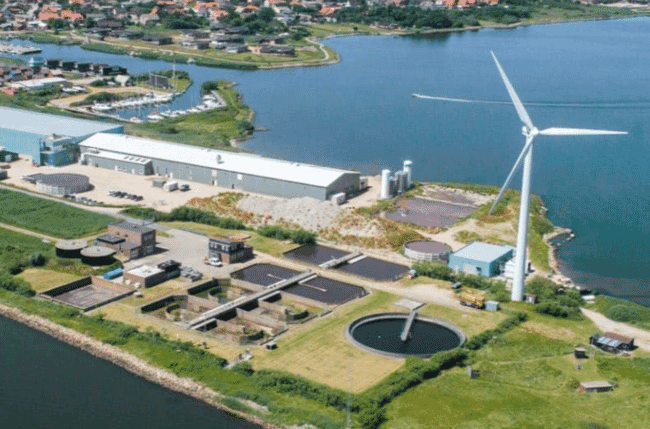 The fire, the cause of which is not yet known, took hold at 8.20 pm yesterday and, although all employees are reported to be safely accounted for, the company "expects the full Danish facility will be impacted by the fire and that the damages will be material and substantial."
It added, in a stock exchange announcement, that "The standing biomass in the Danish facility is expected to be lost".
The report has caused the price of Atlantic Sapphire's stock to fall by 22 percent since the start of trading today, reaching an all-time low of NOK 33.5 per share – down from an average of NOK 129 per share in its peak year (2019).
Although the Danish facility is insured against fire for its full value (approximately $33 million), the fire marks a new low in a terrible year for the world's flagship land-based producer of Atlantic salmon – whose main site is in Florida, where the company ultimately aims to produce 220,000 tonnes of salmon a year.
In August, the company reported losses of $55 million for the first six months of the year. In July the company blamed "human error" for the loss of 400 tonnes of fish at its Danish RAS. In March, the company lost round 500,000 salmon, averaging 1kg each from its Florida facility - an incident that was blamed on an issue related to the drum filters which resulted in elevated turbidity and possibly gasses. It followed on from an incident in the Danish facility, in February, in which 227,000 fish were lost, after elevated nitrogen levels were detected in the system.
The company revealed in August that they were considering switching to trout production, and had been trialling growing these in the facility that has now been destroyed.