The Singapore Food Agency (SFA) has confirmed that the island state saw a decrease in local production of seafood as the pandemic suppressed sales. A Spokesperson for the SFA told The Straits Times that farms lowered their output to keep pace with decreased sales demand during lockdown.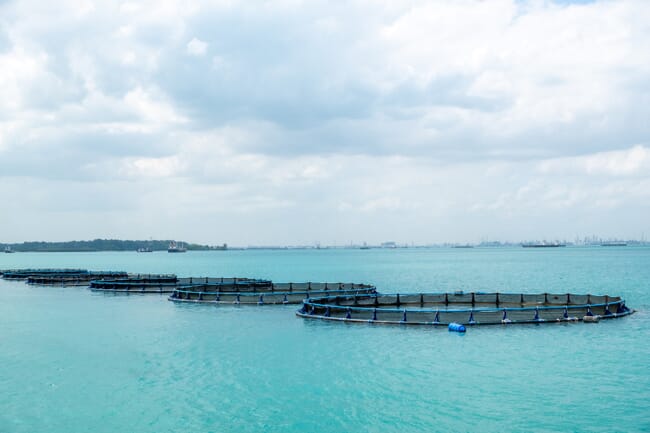 In the early days of the pandemic, Singapore's status as a net food importer (it imports 90 percent of its food) sparked fears of food shortages and panic buying at supermarkets. However, despite some instances of panic buying in 2020, demand fell back to lower levels, preventing a crisis.
"While we observed initial surges in demand during periods of food supply disruption, it did not translate to consistent demand throughout the year," a SFA spokesperson told The Straits Times.
The SFA noted that aquaculture operations in Singapore stepped up production in July of 2020 to compensate for the temporary closure of Jurong Fishery Port.
Andreas von Scholten, chief executive of the Barramundi Group, one of Singapore's largest fish producers, says that business-to-business sales were affected by lockdowns and travel restrictions. He declined to provide production numbers, citing commercial sensitivity.

He says that biomass levels have not changed during 2020 and that the company is able to harvest based on demand.

He added: "We are well-equipped to scale up production to meet any potential surges in local demand, such as in the event of a supply disruption as illustrated by the recent Jurong Fishery Port closure, so that Singaporeans can enjoy a certain degree of self-sufficiency and food security."