Showcase shortlist: meet the innovators – Wittaya Aqua
Ahead of the Aquaculture Innovation Showcase in September, The Fish Site sat down with Wittaya Aqua co-founder Evan Hall and head of operations Tom McDonell to discuss the background of the business and plans to make a smart-farming system that is affordable, intuitive and adaptable to any fish farm.
Though smart-farming platforms and Big Data companies with aquaculture offerings have been proliferating lately, Wittaya is distinguishing itself by aiding fish farmers at all stages of the production cycle. They are also emphasising AquaOp's ease of use and design that they claim avoids the data-rich, information-poor (DRIP) pitfalls of its competitors.
The big idea behind the business
"I'm a fish biologist by training, and probably a quarter or half of my day was spent literally copying field notes into a computer before running any analytics on them," says Evan Hall, co-founder of Wittaya Aqua. "It's very hard to look at a whiteboard or field notes and make any crucial decisions or do trend analyses with the data. The aquaculture industry is lacking the ability to use all the data they're collecting. [Dominique and I wanted to] design a system that lets them use the data in a better way."
Hall's plans extend beyond improving data collection and storage, however. Together with his co-founder, Dr Dominique Bureau, he wanted to incorporate sustainability and evidence-based expertise in both farm management and aquaculture nutrition into a central platform. Wittaya Aqua is designing the platform to be user friendly and accessible anywhere. They are also making sure that AquaOp won't break the bank – meaning it will be available to small- and medium-sized aquaculture operations.
However, Wittaya is entering a crowded field. Aqua-oriented smart-farming start-ups are offering producers different hardware and software options. They all promise to streamline production and improve efficiency – so what makes AquaOp different?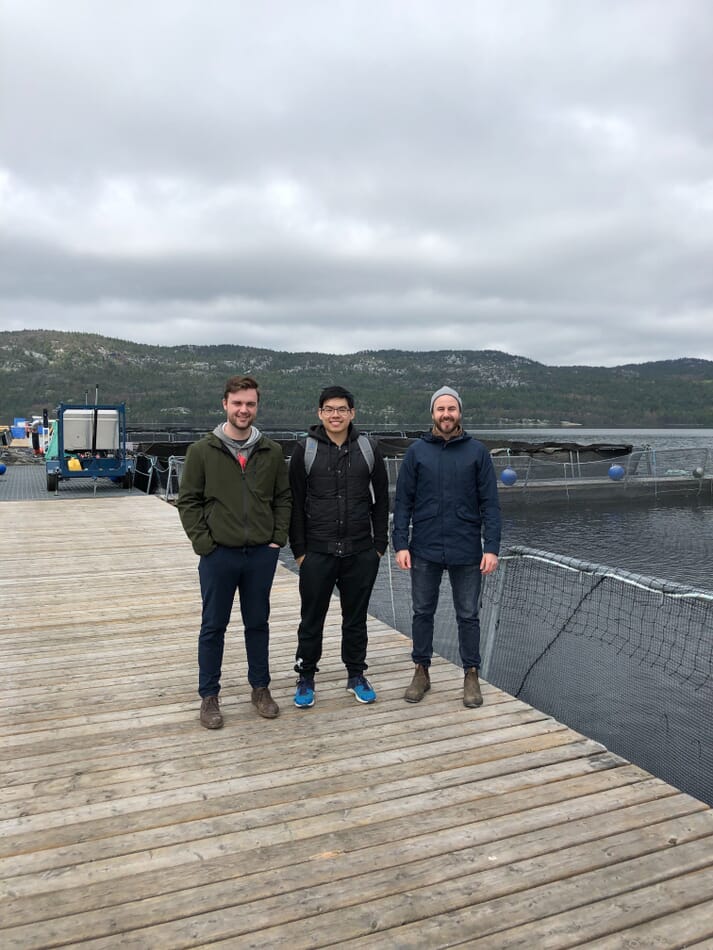 "We wanted to design a system that was hardware agnostic," Hall explains. "We have two types of competitors. One is the hardware IoT devices that have a farm-management software component to them. In that case, the farm needs to buy a piece of equipment to use the software. So, right away they're facing a purchasing decision [where they need to buy] a somewhat unproven piece of technology that isn't cheap in order to get the benefit of the software itself."
Wittaya's other competitors are the software-only solutions. "On the software-only side of things, other programmes require extensive training because the software isn't flexible or customisable." Hall's observation has merit. Many of Wittaya's competitors specialise in one species or focus on one stage of the production process.
Hall contrasts this rigid approach to Wittaya's platform. His system is compatible with 15 different species and can be customised to any operation. "[Dominique and I wanted to] give the farm the ability to customise what data they're interested in seeing and prioritising what's valuable to them."
Future focus
In the near future, Hall and his team are looking to integrate with emerging IoT technologies. In this case, they're using open API[1] to allow AquaOp to work in sequence with IoT sensors to store and analyse data. They're also going to focus on forecasting growth for the species their customers produce. According to Hall, this type of forecasting isn't only useful for producers. It allows retailers and processors to accurately estimate the supplies they will receive. This strategy will allow the platform to span the whole production and sale cycle.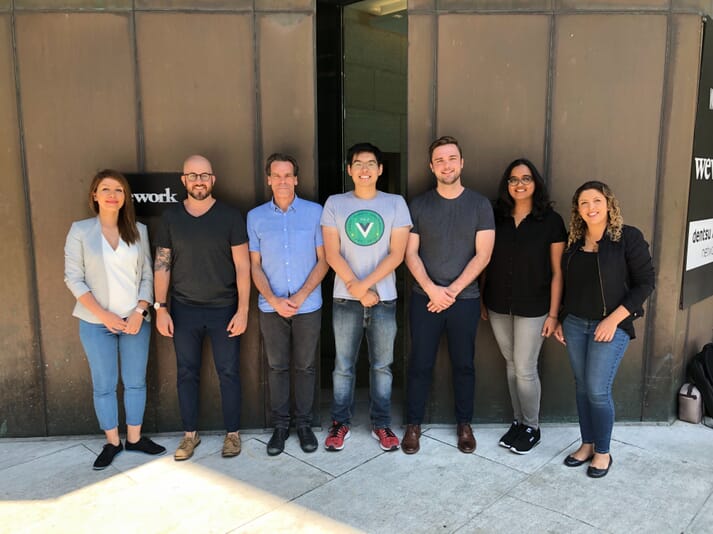 Aquaculture nutrition is another key focus of Wittaya. Dominique Bureau, Evan Hall's co-founder, is an expert in aquaculture nutrition and manages the International Aquaculture Feed Formulation Database. The database tracks the nutritional requirements for the major farmed species and tells formulators and manufacturers the necessary chemical composition for feed. According to Tom McDonell, Wittaya's operations manager, the company incorporates the database's recommendations into its algorithms.
Reception from the sector
Thus far, Wittaya's feedback from producers has been positive. The platform is in beta testing and Hall is gradually bringing new clients on board from their waiting list. They'll resume outreach to new farms in late August.
The fact that the company has been gaining recognition from industry bodies has bolstered their position as well. The Ontario Aquaculture Association gave Wittaya Aqua a formal letter of support and they've been taken on by the HatchBlue aquaculture accelerator. "It lends a lot of credibility to what we're doing, and it's recognising that the solutions we're bringing to the aquaculture industry are needed. Also, it's pretty exciting to be included [with the other] shortlisted companies," says Hall. "We're more than just a farm-management software. Management is just one of the many things we do."
[1] Open API is a publicly available app programming interface that gives programmers access to proprietary software applications or web services. They also include requirements that control how one application can communicate and interact with another.