JET Seafood is a Norwegian start-up that wants to create an independent, neutral and digitised space where seafood buyers and sellers can trade efficiently. The seafood portal, JET Seafood's cloud-based digital trading platform, aims to bring seafood trading into the 21st century by creating a centralised marketplace for Norwegian salmon.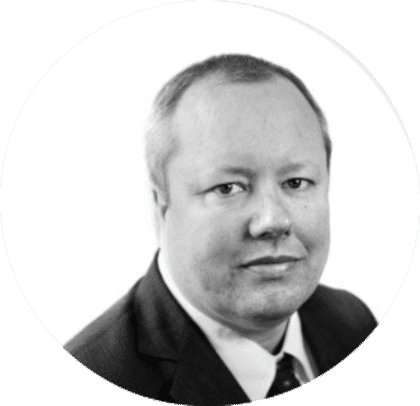 The portal will be a transparent space where buyers and sellers can get 24/7 access to real-time market data – this will lower transaction costs and reduce counterparty risk. Eirik Talhaug, founder and CEO of JET Seafood, designed the platform to verify and guarantee purchases from vendors and provide insurance if required. He wants the portal to facilitate other services as well. He sees a potential for the portal to enhance traceability and logistics for the Norwegian salmon sector.
JET Seafood's solution appears to be making waves. The company won Bergen's Angel Challenge in 2018, and it presented the portal in the Seafood Start-up Showcase earlier in 2019. Though creating a central marketplace for buyers, sellers and traders is a simple idea, the seafood portal could disrupt the status quo for seafood trading – making it more efficient and transparent.
The big idea behind the business
Though he began his career in a different sector, Talhaug spent four years as a sourcing manager for Mowi. While working in that position, he remembers having to make or take dozens of phone calls a day to finalise one-to-one sales of seafood.
"I come from an energy background, which is a market where you trade through platforms, online marketplaces and brokers. I found it much more efficient than the way seafood is traded now. The seafood market lacks transparency and liquidity and it's difficult for buyers and sellers to match the volume [of salmon necessary for purchases]," says Talhaug.
"So my idea was to create one marketplace where you could aggregate buyers and sellers. [That way] they can easily offer or service their needs as a seller or buyer and meet multiple counter parties at once."
Talhaug concedes that the idea of creating a centralised marketplace for seafood isn't new. However, the recent advances in digital technologies and their adoption by the aquaculture industry is enabling the company to advance the idea.
Currently, the seafood portal exclusively trades Norwegian salmon. Talhaug and his team at JET Seafood focused on salmon because they have hands-on experience with the species and because salmon production is highly industrialised. These factors made it an ideal commodity for a digital trading platform.
How it works
Potential users will have to do an initial credit check. Any buyer or seller with a credit rating below the minimum threshold will be excluded from trading. In Talhaug's view, this first barrier ensures users that their transactions on the platform will be honoured.
Salmon sellers must first upload the specifications for the fish – including digitally verified data on the size, quality and suggested price for the salmon. Buyers can also post orders on the seafood they want to purchase. Talhaug designed the system to include all the information currently required on invoices – so Global GAP Numbers and proof of ASC certification would be listed. The data would be publicly viewable on the platform for purchasers to see. From there, other parties could either buy or bid on the salmon.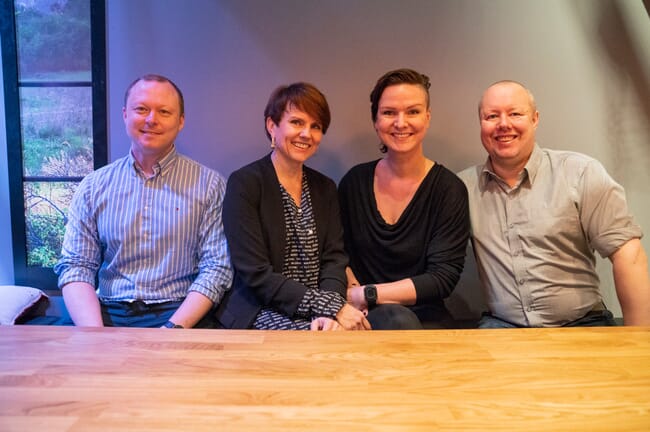 Seafood portal decided to anonymise the parties on the platform. Traders will only learn who their counterparts are when the order confirmation is published. If, however, any of the parties have falsified their paperwork, or defrauded other portal users, they will be blacklisted and prevented from trading. These moves ensure the that platform will operate as a free market and can protect its users from bad actors.
Reception from the sector
Though JET Seafood's initial strategy was to court buyers, Talhaug is now introducing the portal to salmon farmers. "We have five of them lined up for a demo this month," he begins. "[After getting the buyers] on board, we can then go to the farmers and show that we have a significant buyer base that will purchase more than 200,000 tonnes a year. The farmers and exporters know that this gives them a better reach towards the buyers."
Future focus
The platform is only trading in Norwegian salmon at the moment, but Talhaug plans to expand the portal's commodity list. JET Seafood will add Norwegian whitefish to the portal in 2020, and is exploring whether other popular species like cod, tuna and shrimp can be traded.
The company also wants the portal to be used at all stages of the salmon value chain. Talhaug wants insurance companies, financial players and logistics companies to incorporate their activities as services on the portal. He also wants to highlight the portal's ability to enhance traceability and sustainability standards for the sector.
In addition to these value-chain capabilities, JET Seafood is keen to introduce its own quality marker called Seafood Portal Certified. Talhaug wants this certification to indicate that the salmon were raised with high quality and welfare standards. He views it as another assurance for buyers on the platform.
The seafood portal has been shortlisted for the upcoming Aquaculture Innovation Europe Showcase, and Talhaug is confident it's a good time to pitch to potential investors.
"The company is a year older, and we have more to show people. I think it's a really good opportunity to showcase ourselves," he says.