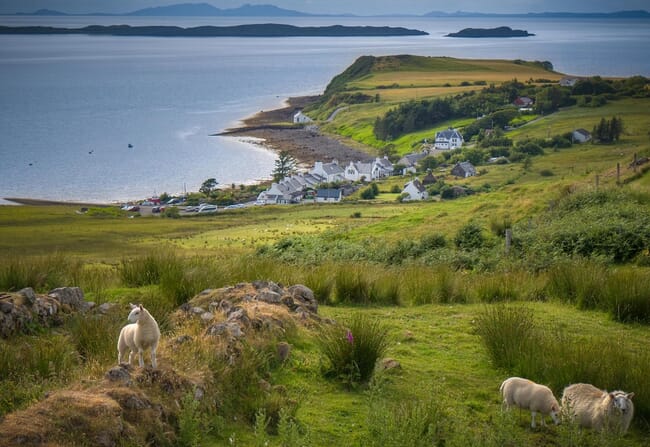 Since receiving an initial investment from The TRICAPITAL Syndicate LLP and Scottish Enterprise, Kaly Group – a natural capital investment company focused on developing marine environment projects ­– has made progress with their seaweed farming project on the Isle of Skye, with the licensing process underway with Marine Scotland for the company's first commercial scale kelp farm in Loch Bay near Stein, northwest Skye.
Seaweed farming is an industry with great potential for growth, as the global seaweed market has more than tripled since 2000, with most market forecasts predicting a double-digit compound annual growth rate over the next decade.
Kaly's strategy has expanded to include integration into the fast-growing seaweed biostimulant product category for use on land-based crops and soil. This move aims to enhance topsoil quality and reduce synthetic nitrogen and mined phosphorus use in agriculture, while simultaneously remediating harmful nutrient loads in the sea from agricultural runoffs and finfish aquaculture. Working with the Scottish Association for Marine Sciences and the James Hutton Institute, Kaly is developing a methodology to quantify the environmental benefits of this process.
Commenting on the investment in a press release, TRICAPITAL's managing partner, Moray Martin, said: "Kaly aims to add significant capacity to the Scottish seaweed industry in the next few years. As well as significant economic benefits, seaweed farming can play a huge part in pushing back against climate change by absorbing carbon, regenerating marine ecosystems, creating biofuel and renewable plastics as well as generating marine protein."