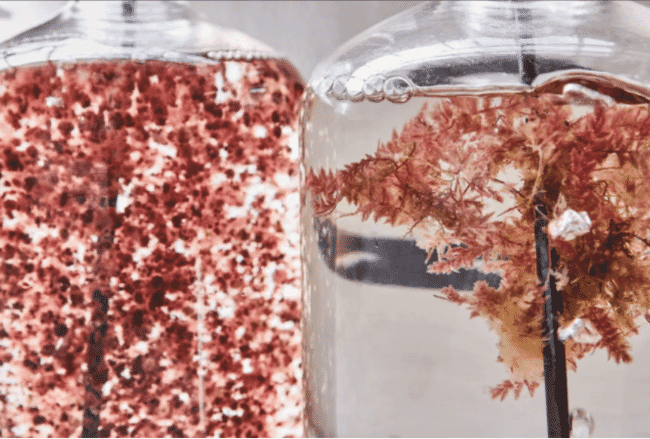 Sea Forest, which cultures Asparagopsis, a red seaweed native to the Tasmanian coast, has reached the final round of nominees for the Earthshot Prize in recognition of the company's contribution to efforts to overcome the issue of greenhouse gas emissions associated with animal agriculture.
Following research showing that the incorporation of Asparagopsis into animal feeds significantly reduces the methane emissions of ruminants - the largest source of greenhouse gasses within the agriculture sector - Sea Forest began producing the seaweed at a commercial scale. The company markets their Asparagopsis for use as a feed supplement, aiming to reduce the environmental impact of animal agriculture.
"Our journey has been one which has involved taking some really exciting Australian science and trying to get it to a scale that can create real impact," said co-founder of Sea Forest Sam Elsom, in an interview with ABC News, an Australian news platform.
The Earthshot Prize, which was founded by Prince William and Sir David Attenborough, celebrates and funds organisations that make significant contributions to environmental conservation. The winner of each category receives a grant of £1 million to further their efforts towards the protection of the global environment.
"To have that work recognised on a global stage through the Earthshot [Prize] is really exciting," Elsom said to ABC News.
Sea Forest is the sole Australian contender amongst 14 other nominees which fall into a broad range of categories, including 'Protect and Restore Nature', 'Clean Our Air', 'Revive Our Oceans', 'Build a Waste-Free World', and 'Fix Our Climate', the latter of which the seaweed producer has been nominated for.
The winners of the Earthshot Prizes for 2023 will be announced in November, in Singapore.