The event, which took place in Montpellier last month, was jointly organized by the European Aquaculture Society (EAS) and the World Aquaculture Society (WAS) and brought together over 3,000 delegates, including producers, veterinarians, scientists and other players in the supply chain.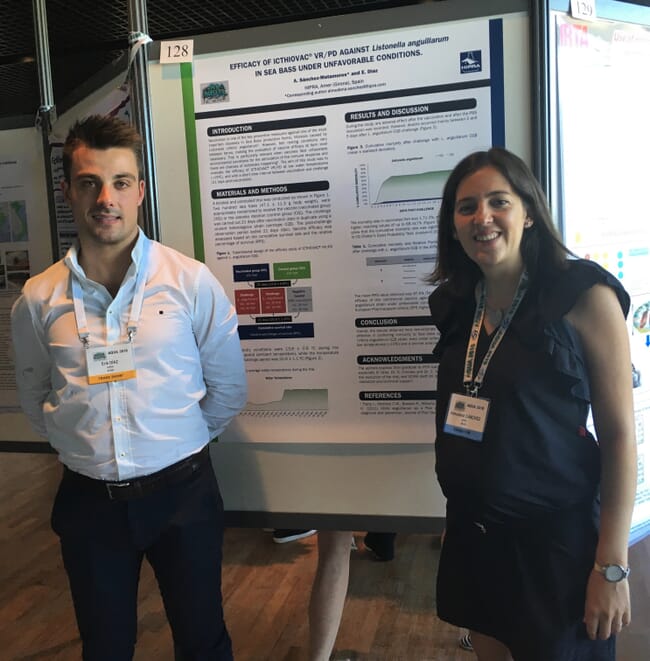 From its stand, Hipra demonstrated its Icthiovac range of inactivated vaccines, designed for gilthead sea bream, sea bass, trout and turbot.
During the event, Hipra presented the promising results from a trial undertaken by Almudena Sánchez Matamoros and Erik Díaz. This looked at the efficacy of Icthiovac VR/PD against Listonella anguillarum in sea bass under adverse conditions of low temperature and a short post-vaccination period.