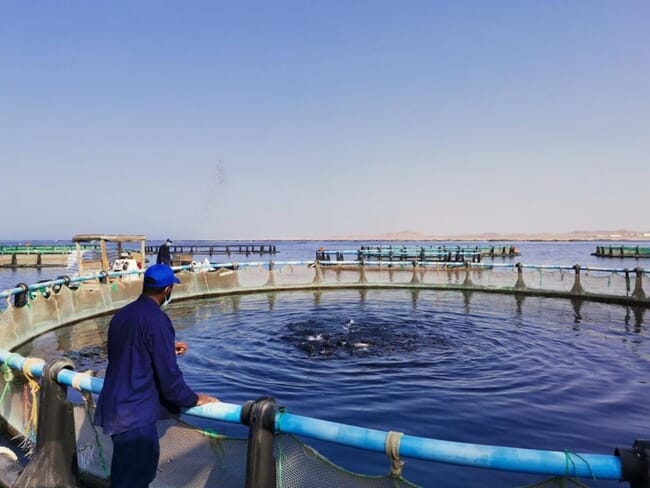 Dr Ali Al-Shaikhi, CEO of the NFDP, told Arab News that a study conducted by a committee in 2010 suggested that the kingdom has the potential to produce over a million tonnes of seafood. This was followed up by a report in 2014 that recommended the improvement of the country's aquaculture facilities under the guidance of the NDFP.
The country's aquaculture sector produced 100,000 tonnes in 2020, but officials have set targets to increase this to 300,000 tonnes by 2025 and 600,000 by 2030. Of this figure marine fish farms are slated to account for 450,000 tonnes, while shrimp and land-based fish farms will make up the remainder.
Al-Shaikhi joined the NFPD in 2017 after serving in the National Aquaculture Group.
"We are preparing the platform for investment. We have spent almost SR300 million ($80 million) over the last three years only on research — carrying out feasibility studies, measuring environmental impacts, identifying the right species to be cultivated, calculating feed consumption rates and so on," he told Arab News.
"We have created hatcheries for fish and fish feed and we are developing food processing techniques. Once all these critical elements are in place, the investor or farmer will have all the knowledge required and can just focus on production," he added.
"Now we are working with the private sector to achieve our goals. We identify investment opportunities and make it easier and faster to invest in terms of new regulations and government support."
According to Al-Shaikhi there are currently over 3,000 Saudis technicians working in the country's aquaculture sector and NDFP plans to help 100 young Saudis to study aquaculture abroad, due to the absence of domestic aquaculture courses, with 70 percent of funds coming from the private sector and 30 percent from the government.
He also spoke about an agreement with a local academic facility to train 3,000 Saudis for the aquaculture and fisheries sector.