Scientists from the Norwegian Institute of Nature Research (NINA) sampled saithe (Pollachius virens) caught at Ryfylke and Hitra - in southwestern and mid‐western Norway - at six different occasions during summer, autumn and spring. Those captured within 500m of a salmon farm were classified as farm associated (FA), while those or more than 5 km away were given unassociated (UA) status.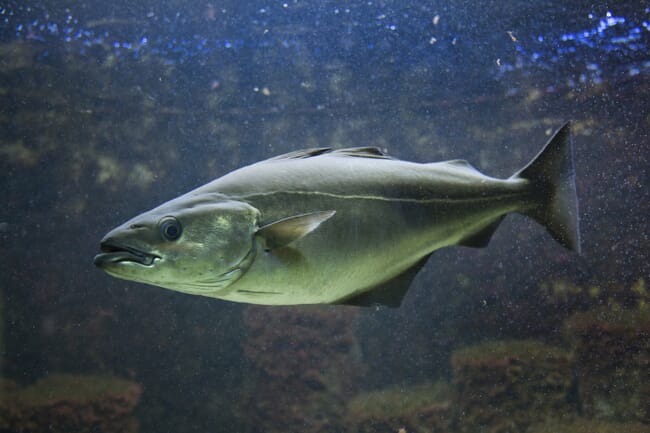 The quality of the saithe were assessed, four days after capture, using two quality tests: a modified quality index method (QIM) and a simple industry test (IT).

According to the researchers: "Overall, the fillet quality of FA saithe was good, although it was clearly reduced for almost 10 percent of the catch. Moreover, the quality of the FA saithe was significantly reduced compared with UA saithe, but the differences were small."
The researchers conclude that: "the quality of most FA saithe on a diet that includes salmon feed pellets was good. However, the proportion of fish with substantially reduced quality was 4–5 times higher for FA saithe compared with UA saithe, which in turn may be sufficient to reduce the value of a catch for local fishermen targeting saithe.
"Although the average differences can be characterized as being minor, visual and olfactory impressions during handling and gutting of the fish may involve that quality differences are perceived as more pronounced than revealed by our quantitative assessments. In addition to reducing availability of waste feed to the wild fish, improved quality sorting of individual fish both immediately after landing and during further processing would prevent general degradation of quality and value of a catch."
The research follows on from previous studies on the impact of waste feed on non-farmed species. These have found that FA gadoids are significantly fatter and have larger energy stores than UA fish, have higher concentrations of terrestrial derived fatty acids and lower concentrations of docosahexaenoic acid (DHA) in muscle and liver compared with UA fish. The metabolic status of FA and UA saithe is also different and FA fish have higher levels of, for example lactate and lower levels of creatine than UA fish, both relationships indicating a potential for reduced quality of the FA fish.
The full paper, which was published in Aquaculture Research, is available here.