After a 75-week intensive training course, covering every aspect of salmon farming, from fish health to finance, Marine Harvest have appointed Kendal Hunter (23) and Benjamin Weis (27) as farm managers near Kyle of Lochalsh and on Lewis.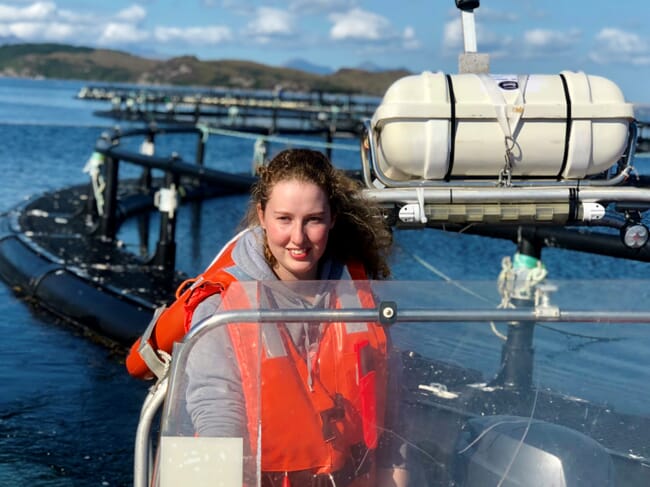 Since starting the company's fast-track graduate programme in mid-2017, Kendal and Benjamin have completed training modules which took them to farms across the Highlands and Islands to experience farming from hatching to harvest.
"It is a fantastic opportunity to learn all aspects of the business at as many sites as possible," said Kendal. "Every day is different, from completing the daily routines out on site, to learning how pens and mooring grids are made, to attending weekly health meetings."
Away from the water the two new managers took part in managerial courses including the Junior Executive Leadership Programme organised by the Scottish Aquaculture Innovation Centre (SAIC) and obtained all the necessary tickets, including first aid, VHF radio, crane and telehandler tickets, boat courses and sea survival.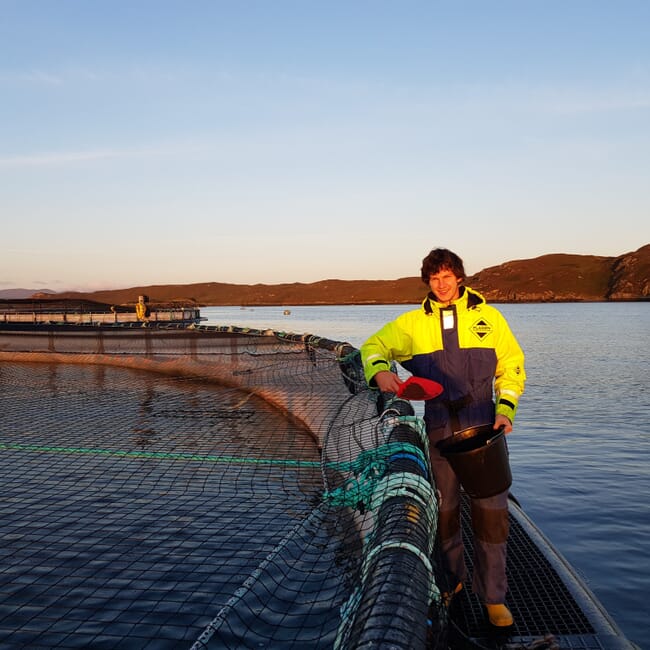 A University of Hohenheim graduate, Benjamin completed an MSc in sustainable aquaculture at the University of Stirling. As part of his studies he spent time in China, gaining experience of working in tropical waters with giant grouper and sea cucumber. Kendal joined Marine Harvest after completing a degree in marine science at the Scottish Association of Marine Science, near Oban. During her course she spent time in the Arctic, at the University Centre in Svalbard, Spitsbergen - the world's northernmost institution for higher education and research.
Gideon Pringle, Marine Harvest's operations director, is encouraged to see young people take a keen interest in salmon farming in the Highlands. He says: "Today's modern salmon farms use technology never dreamed of 40 years ago, which means we now need different management skills. While we have a dedicated experienced team of managers with 30-plus years in the industry, we also need to encourage highly educated young people to join our workforce. The salmon farming industry can provide a very fulfilling career and a life in one of the most beautiful locations in the UK."