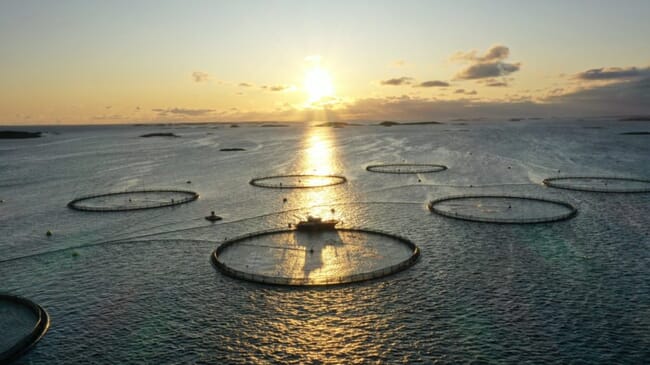 A news release from SalMar shows operational EBIT of NOK 748mn (€75.57 million) in the third quarter, up from €66.5 million reported in the previous quarter and €65.1 million for the same period in 2020. The company harvested a total of 52,100 tonnes of fish, which gives an Operational EBIT per kg of €1.45. Despite these positive results, SalMar's earning undershot analyst predictions of €91.8 million in earnings.
SalMar's CEO Gustav Witzøe said, "we are particularly pleased with the results from our fish farming operations in the quarter. As always, sound operations on the salmon's terms combined with our employees' high level of professionalism is what has made this possible.

"In the third quarter, we have also taken several important strategic steps that will enable SalMar to continue growing. We have made strategic acquisitions in the value chain, we are about to complete our new harvesting and processing plant in Northern Norway and we have embarked on a partnership with Aker which will strengthen our offshore fish farming activities," Witzøe said.
Other third-quarter highlights include:
Fish Farming Central Norway and Fish Farming Northern Norway continue to deliver solid results. Performance is particularly impressive in Northern Norway, which achieved materially lower costs than before.
Sales and Processing maintained a high level of activity through the quarter, but increased costs relating to logistics and other input factors weakened the segment's overall result.
Icelandic Salmon continues the positive development achieved in the previous quarter, with good underlying operations. However, lower spot prices and non-recurring costs relating to brand and product development weakened its overall result.