Representatives from the royal family have on many occasions shown their interest in Norway's second largest export industry by being present at the exhibitions and Aqua Nor 2019 will be the sixth time Crown Prince Haakon will be present at the opening.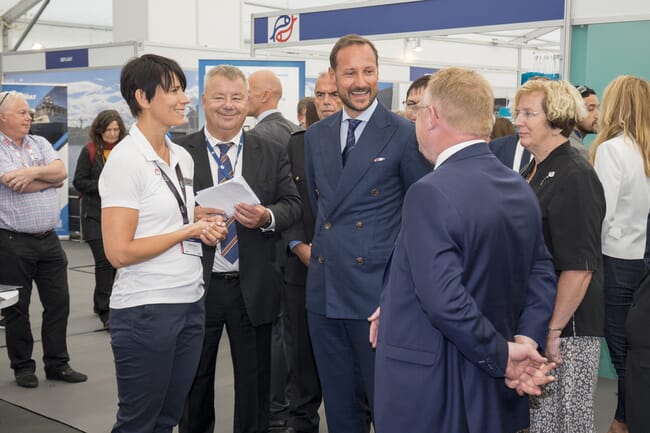 Aqua Nor, the world's largest trade exhibition for fish farming technology, celebrates its 40th anniversary this year. As usual, the exhibition will be held at Trondheim Spektrum in Trondheim, and will be larger than all previous Aqua Nor exhibitions.
About 600 exhibitors from 26 countries are registered. Around 25,000 visitors are expected from between 60 and 80 countries. In recent years, Aqua Nor has established a strong position in the international aquaculture industry, and several official delegations are expected again this year. The Innovation Award 2019 will be presented during the opening. This year, 30 applications have been received – 40 percent of which come from foreign companies.