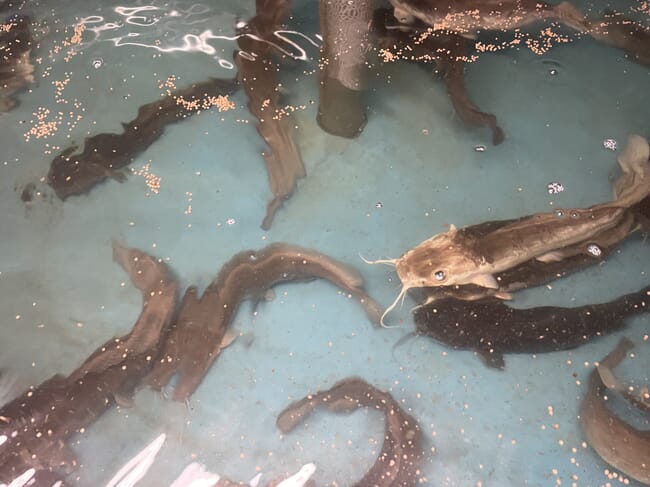 He currently operates two farms and has helped to develop dozens of others in Slovenia and its neighbouring countries – covering a diverse range of species including carp, pike, pike-perch, trout, Danube salmon, catfish and sturgeon.
Having been planning the continent's largest catfish farm for the last five years, he explains why now is the time to put his plans into action.

What inspired you to produce African catfish for the European market?
Europe has long tradition of producing African catfish, starting in the Netherlands in the late 1970s. Most of today's production is in Hungary, where it is produced in flow-through systems with geothermal water. In other countries, it is produced mostly in RAS.
I've been working with African catfish since 2006, and it's a dream species to farm for many aspects:
It's resistant do disease.
It can tolerate about 10 times higher stocking densities than most freshwater species.
It is an air breather, so there is no demand for oxygen in the water.
Reproduction and fingerling production in captivity is performing well.
It's delicious and widely accepted by consumers.
It requires less water than most species.
Capital investments are much lower compared to other species.
Running costs are much lower than for other species.
It utilises feed very well and it is not very demanding about fish feed quality.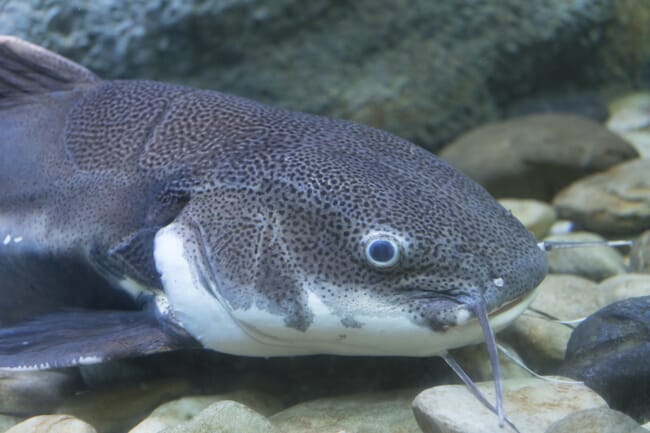 European aquaculture suffers from environmental restraints, high production costs and strict legislation but Europe imports a lot of fish from countries with lower standards. Europe needs a high volume of fish, produced in an environmentally friendly way, decoupled from water resources, with high standards and an acceptable price. There is no other species even close to African catfish, which can fulfill this demand.

Who are the main consumers?
African catfish has meat with fine structure, and an excellent taste, while the fillets have no bones. It has big potential for mass consumption because it combines an acceptable price, excellent quality, a low environmental footprint, local production and other benefits currently important for consumers, such as no antibiotics or microplastics. I see potential for European-produced catfish to replace a proportion of the 160,000 tonnes of pangasius currently imported annually, and filling the gap caused by the decline in the production of carp and trout in Europe.
Can you tell me a bit about your previous catfish farms?
So far our company, G2O, has made six RAS systems for African catfish and the Croatian company Ribnjaci Kupa supports us in testing and developing African catfish RAS in the facility that we designed and built for them. During the last 10 years we have fine-tuned our understanding of producing African catfish in RAS. Our own RAS facility will be the ultimate proof of concept.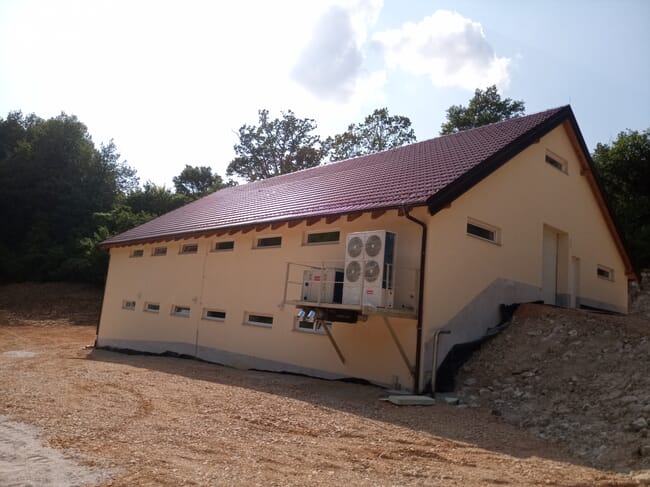 Why do you think now's the time to upscale so dramatically?
Most freshwater fish farms are too small for global market and too big for local market. Production is fragmented and not vertically integrated. That's why our plan is to develop a vertically integrated African catfish farm with minimum capacity of 10,000 tonnes.
Upscaling to this size allows us to integrate a processing facility, fish feed facility, biogas power plant and waste product upcycling facility.
Full control of the whole production cycle cuts the production costs and provides efficient quality control management.

The utilisation of fish processing waste and RAS waste in our own biogas power plant can – in combination with solar panels – cover the needs for both electrical power and heat energy that will be used in the RAS and fish feed factory.
On the supply side, our integrated facility will only require feed ingredients, while one two products will leave our vertically integrated African catfish farms: catfish fillets and biogas digestate (organic fertilisers).
So, the fish will be produced with unbeatable production costs, in unbeatable quantities, with unbeatable quality control management.

Are there any features that make it particularly exciting?
Our design will reduce the footprint needed to one third of that required by competitors, reduce energy consumption below 0.5 kWh/kg consumed feed and fuse hatchery, fingerling production and on-growing in same building – minimising capital investment and running costs.
Such systems can be done in basically any location globally and they don't require much water or land. Despite high technology, the end products will have a competitive price for any market globally.
Similar projects for other fish species, such as Atlantic salmon, are extremely expensive and the final product cannot compete with conventionally farmed fish. Our model provides low investment costs, high volumes and competitive priced products.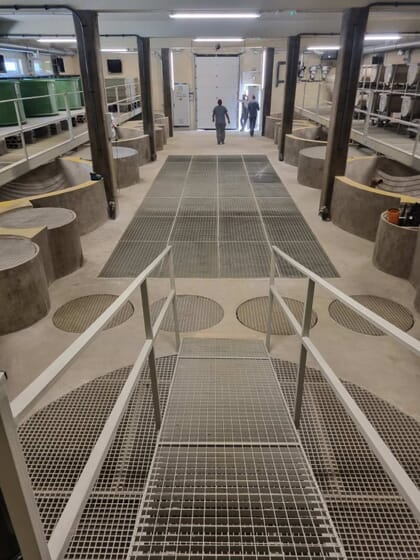 Have you chosen a site yet?
Our team has been planning this project for about five years. In the beginning, our idea was to build the facility in an industrial zone, but connecting effluent water to a municipal sewage treatment facility would increase running costs and was against our zero waste strategy.
Previous experiences of African catfish RAS systems located on common carp farms proved to us that catfish effluent can stimulate plankton formation, which the carp can eat, and we have two potential locations in Croatia, both on existing carp farms.
How much will you need to raise?

The total investment required is between €60-80 million. Croatia has EU funding available to co-finance up to 60 percent of aquaculture projects, which presents a big opportunity.
How do you see the project developing over time?
We plan to spend two years for obtaining permits and finalising the design of the facility. The next three years will be for the construction and starting full production. When we reach full scale production we can replace about 3 percent of Europe's existing pangasius imports. Future declines in carp and trout production in Europe, present another marketing opportunity. So, in time, I believe that biggest contribution of this project will be in offering a template for many similar facilities in Europe and worldwide.