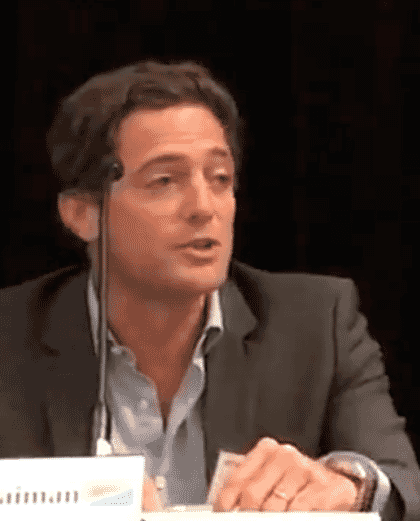 "[raising funding] is more of a matter of progress and general market environment, when we started we had to look for seed investors, with the vision and willingness to take a risk on a system we hadn't built and a fish we hadn't raised and a market we hadn't proven," reflected Ohad Maiman, CEO of The Kingfish Company.
"I think that the further you go and you're able to show receipts and answer these major concerns, the more you can attract better fundraising options and progressively more professional industry investors. To the point that today such investors as Nutreco, Rabobank, and [French private equity firm] Creadev are looking at our key performance indicators. Our key criteria there are, for example to make sure that if you design a system for 1,000 tonnes it produces a thousand and more, because if it produces substantially less than the excel is less valuable," continued Maiman, who has recently raised sufficient funding to double the capacity of the company's Dutch facility to 1,000 tonnes and aims to produce 6,000-8,000 tonnes a year from a new site in Maine.
Maiman was taking part in a discussion on the future of the RAS sector that took place during the virtual RAStech 2020 conference this week, in which he was joined by Martin Fothergill, director of Pure Salmon, Nordic AquaFarms' president Erik Heim and Thue Holm, CTO of Atlantic Sapphire. All four had pursued different fundraising strategies.
Heim, whose company bought up the remaining shares in Sashimi Royal this week, and has plans to produce salmon both in Maine and California, noted that experience was essential in attracting big investments.
"We are working in an emerging industry, there have been some very successful placements in the markets this year, but most of those are supported by strong capabilities and experience. We see a lot of new projects coming up and it's not really a free lunch out there – it takes hard work building stone upon stone and building that learning curve from the proof of concept, and [it takes] capabilities to take the step to scale. Most of us started small scale and it's a journey, where you have to go along that learning curve.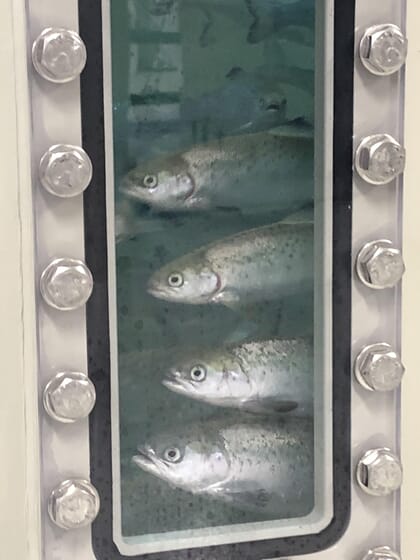 "Whether you go public or private – any company will have to make their own decisions - I think the good news is that the capital is out there for the right players and that's very encouraging for this segment, because I think we're going to see a tremendous development over the next five years for a number of companies and that should broaden the field for other players in the future as well."

Meanwhile Holm notes that being publicly listed can have its advantages too.
"We are the only listed company in this group and we see great advantages in relation to accessing capital funds and pension funds and maybe also green bonds and these kinds of things. We're very happy with the transparency [that comes with being listed], it keeps us on our edge and we just did [raised] $100 million last week, [in an offering] that was very oversubscribed so I think the environment for this is very good, especially if you have a track record for what you've done in the past".
Fothergill, meanwhile, extolled the virtues of private equity as a means of raising funds for Pure Salmon.
"We chose to go down the private equity route, which has been pretty successful for us – we've raised $360 million in a private equity fund for our first four facilities and we got some really prestigious investors in that raise, including three sovereign wealth funds.
"There's pros and cons of going down private versus public, but one of the big advantages of private capital is that you have long term strategic investors that really understand what you do. They've got the right time horizon, the right level of patience to see out these projects – we all know they take many years to come to fruition. And, as a company that gives us time to develop and mature at the right pace and ahead of any potential exit. It does let us do that in relative privacy, without the public reporting requirements of a listed company, although we are very transparent with our investors.
"Private equity funds also access a segment of the market that other routes can't access – there are a lot of investors who only invest through private equity funds, so we've had access to that segment," he concluded.