Over several years the two companies have had a close cooperation on projects where Cflow has combined its unique fish welfare competence and technology with the innovation profile and pump competence of PG Flow Solutions to develop new solutions for improved fish handling.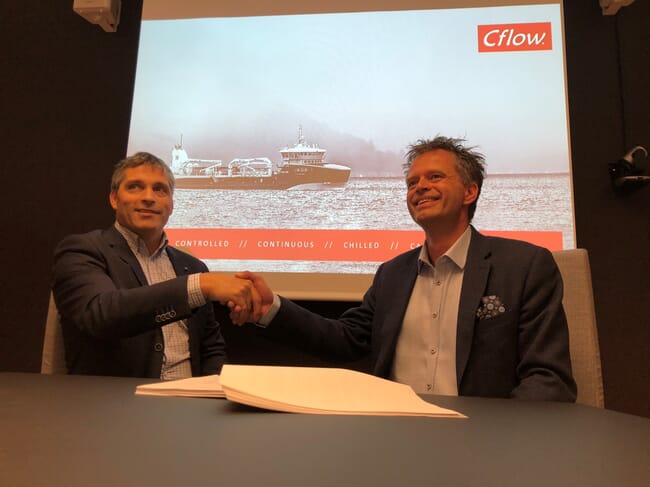 PG Flow Solutions has supplied cargo handling systems to more than 1,500 service vessels across various segments of the offshore, maritime and fishing/aquaculture industries.
"We have supplied pump and liquid handling systems to vessels within the aquaculture and fishing industries for more than three decades. Through the acquisition of Cflow, we are strengthening our offering within these increasingly important markets – adding first-class products and solutions that that are complementary to our own product range," says Steve Paulsen, CEO of PG Flow Solutions.
Cflow's primary business areas are design, engineering and production of solutions and services for the fishing and aquaculture industries. The company is renowned for developing innovative products that ensure improved fish welfare, with associated financial benefits for the customers.
"Cflow has on average grown 70 percent annually over the past three years. This confirms that our customers see the economic and operational benefits of our system solutions. PG Flow Solutions will contribute with valuable competence, capacity and network to strengthen and further develop our position in a growing market," says Gunnar Hoff, co-founder of Cflow.

Following the acquisition the combined group will have revenues of approximately NOK 800 million and will at the time of closing have 190 employees. The parties have agreed to not disclose the financial details of the transaction.