Westminster announced this week that EU citizens would not be allowed to work in the UK after 31 December, unless they speak English and have the offer of a skilled job that pays over £25,600 a year.
The Scottish Seafood Association and the Scottish Salmon Producers Organisation highlighted the dependence of the processing sector, in particular, on overseas labour and stressed the importance of ensuring that businesses were able to be fully staffed to deal with the growth in seafood volumes from January 2021.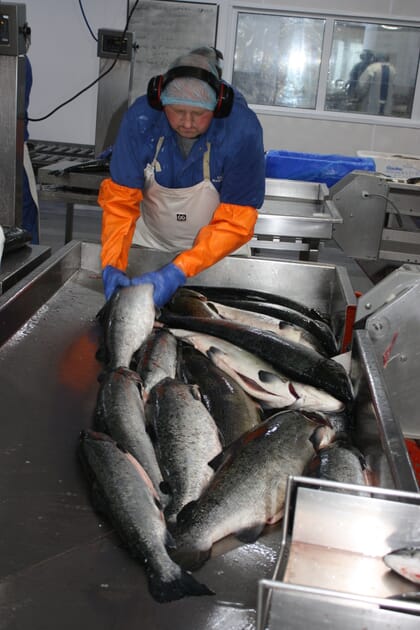 SSA chief executive Jimmy Buchan said: "These immigration plans have the potential to severely restrict the economic boost that will flow from the UK's exit from the Common Fisheries Policy. At the point of expansion, we need ministers to allow scope for recruitment of skilled, semi-skilled and unskilled labour as they are all vital to the viability of the sector.
"We will take our case to the UK Government in the coming days and weeks."
Julie Hesketh-Laird, chief executive of the SSPO, said: "We are concerned that these proposals, as drafted, could hinder the production and processing of Scottish salmon.

"We are seeking urgent meetings with UK Government ministers to find ways of making these plans work better for our sector."