Plans to remove fish waste from sea farms gather pace
Plans to install the world's largest closed-containment fish farm are gaining pace, following a deal between American Aquafarms and Blue Ocean Technologies.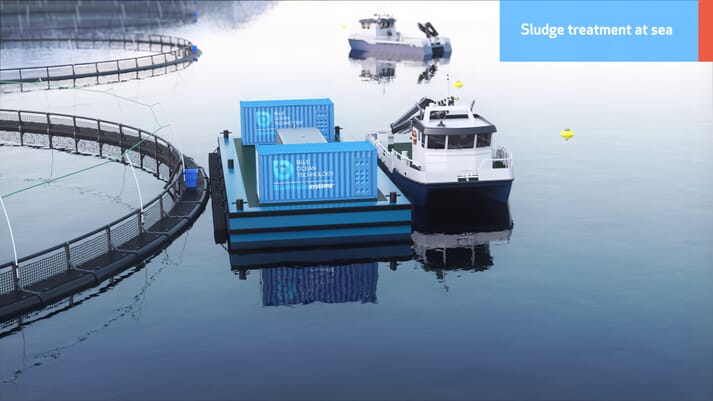 The agreement between the American Aquafarms - which has plans to construct the world's largest sea-based closed-containment aquaculture facility, in Maine - and the aquaculture sludge treatment experts, Blue Ocean Technology, and involves the creation of two large sludge treatment plants.
The company is currently aiming to produce salmon primarily, but is also considering the production of cod. Indeed Mikael Rones established American Aquafarms in 2019 after the successful founding of Norcod, a sustainable Norwegian cod farm with two state-of-the-art facilities, although he is no longer involved.
"Our new technology addresses major challenges in the traditional aquaculture industry, through the use of an eco-friendly closed pen system that will set a new standard for fin fish farming in US," said Rones.
The treatment systems will each have a capacity of processing 15,000 tonnes of organic waste a year. The agreement includes a permanent Blue Ocean Technology presence on the American continent.
"This plant becomes a giant in closed farming, with full control of all emissions and the entire value chain. We will be part of the project, from start to completion - and further into the operational phase," says Jan Henning Legreid from Blue Ocean Technology.
Blue Ocean Technology aims to take advantage of nature-based flocculants, and a very high level of purification of all water that is released back into the sea. Treatment will focus, in particular, on the removal of nitrogen, ammonium, suspended solids and organic carbon.
"We have long seen a growing demand for sludge solutions for use in closed facilities in the sea. This often places great demands on energy-efficient and compact facilities - with robust design and high reliability," Legreid concludes.