"Oyster ventures are innovating and growing, markets are changing, and investors are beginning to realise the potential for investing in this sector," says Fish 2.0 founder and director Monica Jain. "And this year – helped by having sponsored tracks from both the Southeast US and the Gulf Coast, and the Northeast US – there have been several strong contenders."
She believes the number of bivalve-related businesses taking part in the competition is a reflection, at least in part, of the change in the demographics of an industry that's traditionally been associated with older participants.
"Many of the oyster ventures that have entered the competition are being led by people in their 30s and 40s and are applying cutting-edge technology to both the production and marketing sides of the business," she explains.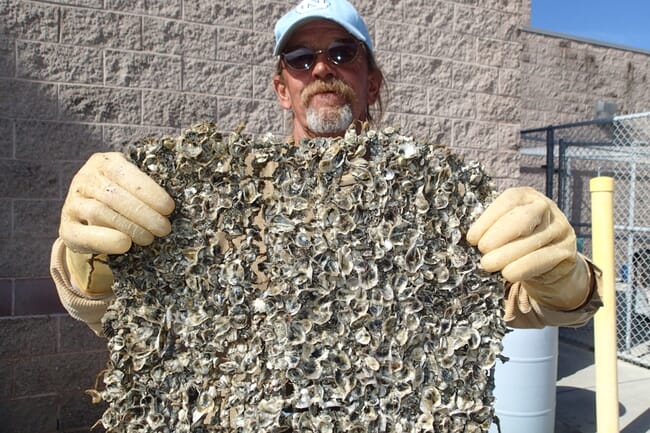 At a time when oyster production in the US appears to be growing, particularly in terms of value – with sales rising sharply between 2010 and 2014, when they reached $214 million – the case for investment is going from strength to strength.
"There's a lot of unfulfilled potential in the seafood industry, period, and oysters have a huge potential for growth, both through improved production and routes to market," reflects Monica.
And this is only being amplified by the nature of some of the current initiatives involving shellfish.
"The oyster industry has traditionally been characterised by a lot of small, family-run businesses on the whole, which don't really appeal to investors," Monica continues. "They tend to prefer to look for the ventures that have possibilities of scaling up and growing. As a result, innovations that can be used by producers across the sector – rather than opportunities offered by single, small place-based businesses – tend to attract more investment."
In terms of bivalve culture, there are a number of areas which are particularly promising.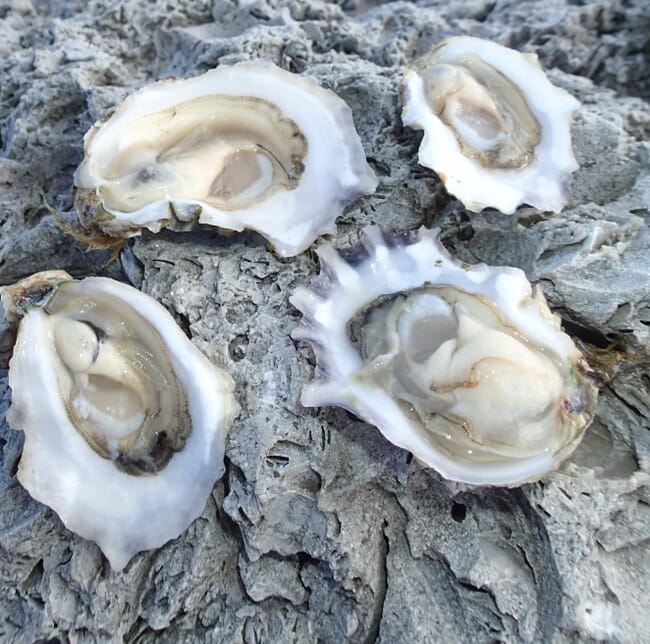 "Areas that are more attractive to investors are things like new growing system technologies, disease control developments, early diagnostics for disease, hatcheries (as seed supply is a major barrier to growth) and improved routes to market," says Monica.
"These are also good indicators of the types of change that are needed, at all points of the value chain," she adds.
As well as four US oyster producing, distribution and technology companies – Panacea Oysters, Pensacola Bay Oyster Company, Real Oyster Cult and Sandbar Oyster Company – making the shortlist, another four companies with applications which can benefit the bivalve industry have also made the cut. These include Shelltrak, which offers traceability and water quality monitoring services; VakSea and Gaskija Diagnostics, both offering disease control innovations; and Shellbond, which uses oyster shells to create unique products.
Legacy
The impact of the Fish 2.0 competition, which takes place every two years, has been considerable – both in terms of acting as a spur for the individual seafood businesses who attract attention and investment as a result of participation, and in terms of alerting the investment community at large to the opportunities offered by the seafood sector.
"According to the reports I've had from past participants, taking part in the competition changed their business growth curve for the better," reflects Monica. "It's helped to inspire a lot of important investment, and many seafood participants have also met partners there who have helped them grow."
Whether it's acted as a catalyst for, or merely coincided with, a growth in seafood investment is debatable, according to Monica, but it seems likely that there is a connection between the two.
"The number of seafood investment funds is growing, as is the number of private investors looking to add seafood deals to their portfolio, and they are coming to us," she points out, "but it's hard to know how much of that is purely down to us and how much is due to other forces in the seafood market place."
What is clear is that the competition offers a rare opportunity.
"With the chance to make 40 deals in two days it's very time-efficient, and it's a unique opportunity for investors to learn about what's happening in the seafood industry," she says.
And Monica is also grateful for the insights into the seafood industry that organising the competition offers her.
"I've learned a tremendous amount about trends in the industry and it's great to share this with people through the event," she says.
Competition details
The top 24 of the 40 finalists will be given the opportunity to pitch to a panel of expert judges during the Fish 2.0 Innovation Forum at Stanford University on November 7-8th.
They will present in four groups: ventures taking pressure off wild fisheries; aquaculture production and related technologies; transparency, traceability and fisheries technology; and supply chain innovations.
The remaining 16 finalists will give 90-second pitches directly to the audience of 300 seafood experts and investors who come to Fish 2.0 to share knowledge and find opportunities.
The audience will vote on the companies they most want to follow up with.