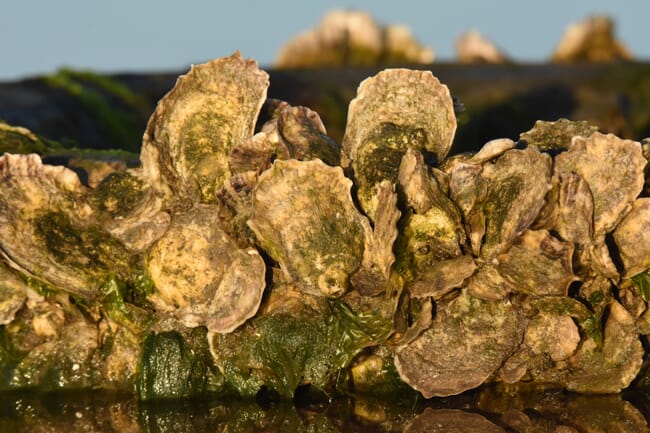 Aquaculture in the Chesapeake and Delaware inland bays offers hope for restoring oyster populations vital to improving water quality and a sustainable shellfish industry. In Maryland, the total annual harvest from shellfish aquaculture leases has continued to increase over the past five years. Growers reported harvesting approximately 64,609 bushels of oysters (a bushel typically consists of between 100 and 150 oysters, depending on their weight) from their leases last year. This year's harvest is expected to increase as more acreage is brought into production and oysters previously planted reach market size. Delaware is experiencing a similar trend.
"More needs to be learned, though, about pathogens and microbiomes in oysters and seawater and how aquaculture practices, weather events and environmental factors influence them," said Salina Parveen, a professor at the University of Maryland Eastern Shore, who will be directing the new project.
The capacity-building grant will allow the research team to evaluate the microbiomes in oysters that have been cultivated on the bottom versus at the surface, measure levels of natural pathogens (Vibrio parahaemolyticus and Vibrio vulnificus) and measure physiochemical parameters of water samples during regular harvesting season, before and after major weather events.

"Successful completion of the project will not only augment our understanding in these areas, but will also provide valuable information pertaining to seafood safety and monitoring strategies as well as aquatic and human health risks," Prof Parveen added, in a press release. "The combined efforts of the institutions working collaboratively in research, education and extension activities will enhance the capacity of UMES and Delaware State University in aquaculture, food and agricultural sciences."
Research findings, she added, will be shared with aquaculture and seafood industry leaders and regulatory agencies through training and development of extension and outreach materials. UMES undergraduate and graduate students will be involved in summer internships and research assistantships "to gain knowledge on aquaculture practices, vibrios and a variety of microbiological and molecular techniques".
Institutional partners also include the University of Maryland, College Park; the US Food and Drug Administration; the USDA-Agricultural Research Station in Dover, Delaware; the Maryland Department of the Environment; NOAA; EzBiome; Mad House Oysters; and DePaola Consulting.