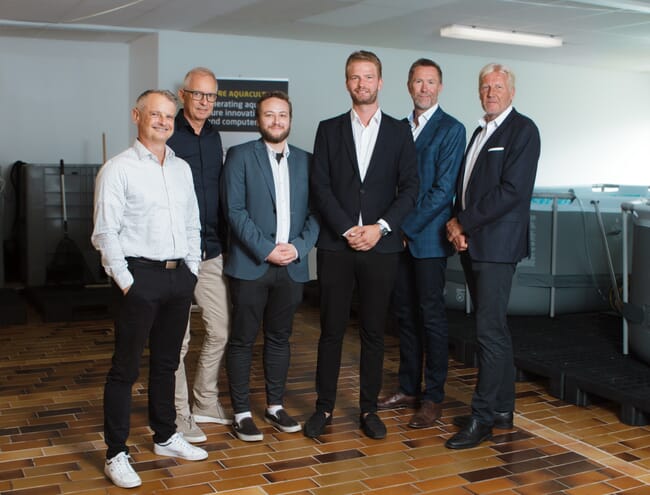 According to its developer, the SC-4K Shrimp Counter is equipped with advanced sensor technology, artificial intelligence and computer vision, "ensuring precise and reliable shrimp counting during the transfer from nursery to the grow-out phase".

Sincere Aqua says that the device has a counting speed of 200,000 shrimp per hour and guarantees a minimum accuracy of 90 percent, as long as the average shimp size falls within the 2-8 cm range.
Oceanloop's co-CEO, Dr Bert Wecker, recognises the value of integrating the shrimp counting technology into their operations.
"Oceanloop is dedicated to continuous improvement and delivering optimal outcomes. Sincere Aqua's shrimp counting technology addresses a regularly occurring challenge we face in accurately determining our stocking density especially at smaller shrimp sizes. With this advanced solution, we can precisely manage our shrimp populations, streamline our operations, and reduce the need for manual handling" he stated in a press release.
Dr Fabian Riedel, co-founder and co-CEO added: "At Oceanloop we use various technical applications to make shrimp farming more sustainable and productive. For us, it is essential to accurately track the biomass of each shrimp generation, along the growth phase to manage consistent farming results and a standardised grow-out. The new SC-4K Shrimp Counter we use from Sincere Aqua is a really helpful solution for our land-based farming technology."
Trials at Oceanloop
Sincere Aqua's shrimp counting technology has undergone extensive testing at Oceanloop's facility in Kiel, demonstrating exceptional accuracy and efficiency. The tests included both pour-through evaluations and innovative piping methods, enabling the counting of shrimp without any manual handling.
According to the company, the tests "have seamlessly integrated into Oceanloop's practices and showcased remarkable accuracy".
"Counting shrimp without direct handling aligns perfectly with Oceanloop's commitment to minimising stress and optimising welfare in land-based shrimp farming," the shrimp producer added.

According to Fríði Mellemgaard, CEO of Sincere Aqua, by integrating their new shrimp counting technology, Oceanloop has gained precise insights into the density of their stock, enabling optimised production planning, improved resource management and enhanced operational efficiency.