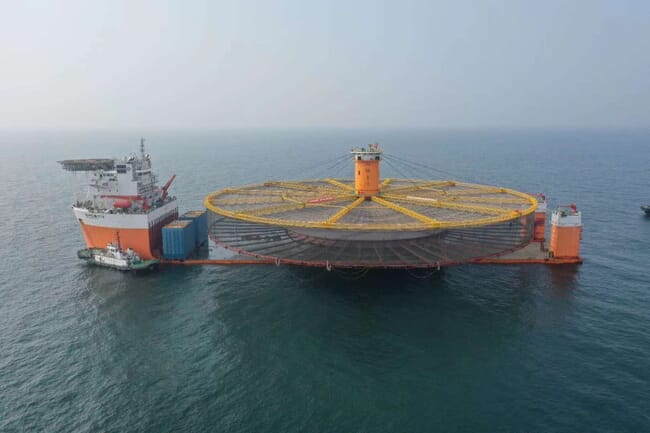 De Maas' Semi-submersible Spar Fish Farm (SSFF) was installed off the coast of Fujian Province last week, having completed the ballasting trials and commissioning of other marine systems.
The farm will be operated by Fuding Seagull - the largest producer of yellow croaker in Fujian Province.
According to the Dutch firm the SSFF150 design, which has a capacity of 150,000 m3, has been connected to its 7-point spread mooring system using Stevpris-type anchors.
The pen was floated off from the CNOOC's heavy lift transport vessel at a fully exposed offshore location.
Philip Schreven, co-founder of De Maas and POA, comments: "A fair number of challenges have had to be overcome to make this first unit a success. This was unchartered territory to all and without the hard work and dedication of all stakeholders in the project this milestone would not have been achieved."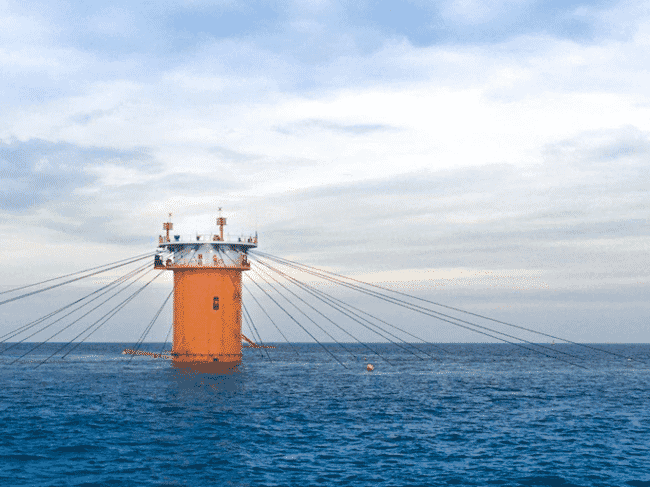 Further SSFF development will be spun off in a new company set-up by De Maas' founders in The Netherlands: Pan Ocean Aquaculture (POA). Whereas De Maas will continue looking after construction of SSFF units, Pan Ocean Aquaculture will focus on marketing and sales, delivery and further developing of Intellectual Property through research and development. By providing commercial solutions ranging from sale of SSFF units to operational lease structures, POA together with partners aims to strengthen its position in the offshore aquaculture industry.

Apart from consecutive units for the Chinese market, POA is engaged in discussions for units of sizes ranging from 100,000 m3 to 400,000 m3 in the Americas, Oceania and Europe for offshore grow-out of species including salmon, cobia and seriola.
POA claims that SSFF units are competitive in providing well over an estimated 60 percent savings on final capital costs, including installation, compared to current competition.

Following a period of familiarisation with the Straits One, the farmer is planning to gradually stock the unit with large yellow croaker (Larimichthys crocea). They intend to start operations slowly in order to closely monitor each aspect of how the fish respond to growing in their natural habitat