According to reporting in the Daily Star, wind events associated with Storm Ellen damaged four out of the 10 fish pens on the North Carradale farm. Mooring ropes that attached the nets to seabed anchors had broken, ripping the nets and allowing almost 10 percent of the farm's stock to swim away.
The site was raising 550,700 salmon before the pens were damaged.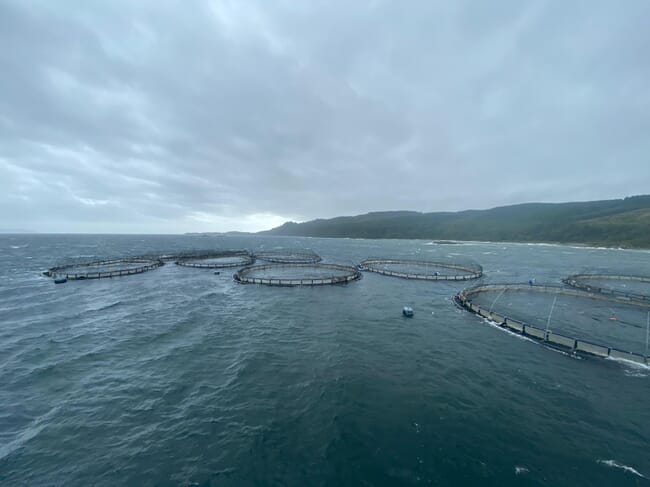 Mowi reports that 48,834 salmon escaped the pens. 30,616 of the escaping salmon died due to the storm damage. The company harvested 125,900 fish from the pens.
The torn ropes have been sent to Aberdeen for further testing.
Speaking to the BBC about the incident, a spokeswoman for the Scottish Environment Protection Agency said that she "shares concern" regarding the escaped salmon.
"Whilst we are confident that marine pens have been returned to their authorised position and there was no significant pollution, we are liaising with Mowi and Marine Scotland, who have responsibility for fish escapes and their reporting," she said.
Many environmental campaigners are worried that the escaped salmon may breed with wild stocks.