In a letter to shareholders, NaturalShrimp Inc reports that it has begun commercialising its RAS approach along with building its sales and farm site portfolio.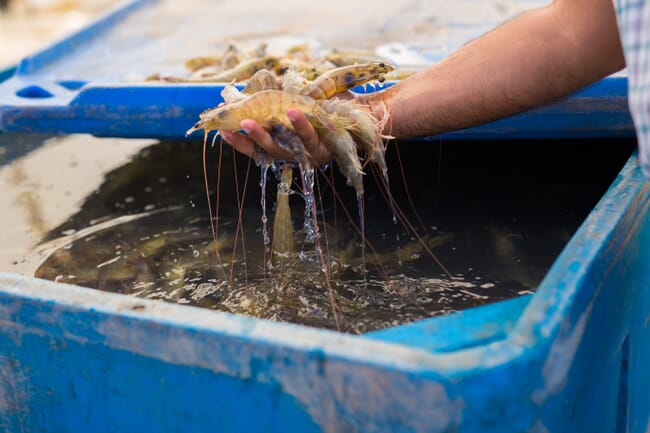 CEO Gerald Easterling's letter outlines progress at the company's various RAS sites across the US, including one in Webster City, Iowa that is preparing to deliver weekly shrimp harvests. The barns, which are being retrofitted, have begun stocking and grow-out of shrimp after the company successfully integrated filtration equipment for the RAS. Easterling expects the retrofit to be complete with projected production capacity of 9,000 pounds per week by the second calendar quarter of 2022.
NaturalShrimp's other facility in LaCoste, Texas is continuing to work towards operating at full capacity as it contends with supply chain hiccups stemming from Covid-19. The company expects to produce 3,000 pounds of shrimp per week at the end of Q1 2022. It also hopes to break ground on an 80,000 square foot expansion in LaCoste within the next 60 days.
The company's CFO, William Delgado, recently met with state and local government officials to discuss a nearly $25 million grant to expand its plant in northern Florida. According to Easterling's letter, the meetings went well and a final decision on the grant will be made in the next 30 days.