While speaking at the Brussels Seafood Expo, I received a message from a colleague that simply read "we got it – we are now an ISEAL Associate Member". It was a momentous moment for me and my team after a year of hard work and it stands as another example of how the marine ingredients industry can drive change.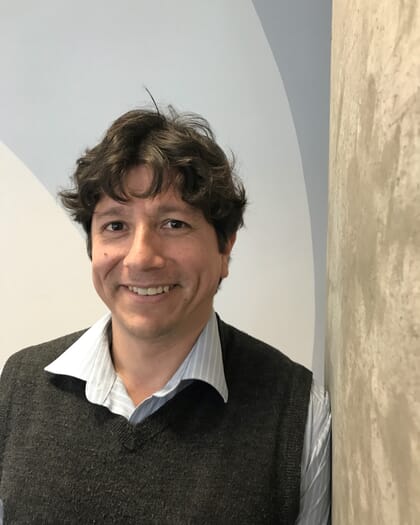 IFFO RS is a third-party certified, business to business certification programme that focuses on the responsible sourcing and production of fishmeal and fish oil via the IFFO RS Standard. The unit of certification is the fishmeal plant, but the programme extends beyond the plant, improving the sourcing and traceability of compliant fishmeal and fish oil. It achieves this by implementing a robust tracking of the marine ingredients throughout the supply chain, all of this via its Chain of Custody standard. In addition, the IFFO RS Improver Programme supports companies in adopting responsible practices and as such can help to drive change for the good in fishery management practices. It's been nine years since our launch and the standard now represents 50 percent of the world's production of marine ingredients, reaching over 20 countries around the globe.

ISEAL Associate Membership is another step on our journey in ensuring that our industry demonstrates good behaviour in the sourcing and production of marine ingredients, which are the foundation of the aquaculture industry. Our industry has been, and continues to be, criticised on its environmental performance. Although often unwarranted, it was this damaging criticism that was one of the drivers in creating the standard. Nearly a decade later, our industry is now closing the gaps of certification in our supply chain and surpassing other feed industries. Membership will help us drive positive social and environmental change across multiple sectors; as well as helping us demonstrate measurable environmental improvements via a credible certification system that logs where these impacts occur.
From an ISEAL perspective, IFFO RS Associate Membership closes one important gap in the aquaculture supply chain. By ensuring that responsible management and robust systems are in place in the sourcing and production of marine ingredients, IFFO RS complements other standards such as the Marine Stewardship Council (MSC) and the Aquaculture Stewardship Council (ASC), which cover other segments of the supply chain and are both full members of ISEAL.
Next steps will be to continue working towards full ISEAL membership, but most importantly, to continue working on our main objective and to demonstrate how our certificate holders are improving the global responsibility of the sourcing and production of marine ingredients. We will be able to show this via the IFFO RS Monitoring, Evaluation and Learning system, which is a useful tool to demonstrate IFFO RS's positive impacts. This system will help us identify where improvements in the system can be made and be implemented. Our industry is progressing fast and we are now receiving recognition for this hard work. Our job now is to keep this momentum going.