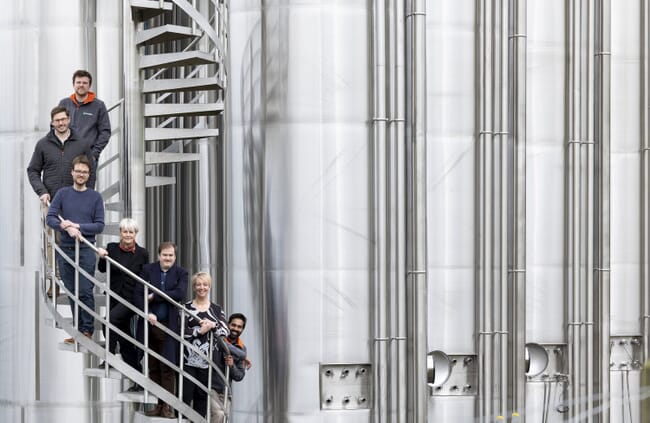 Using its novel biotechnology platform, MiAlgae recycles the co-products from the Scotch whisky industry as a feedstock to grow omega-3 rich microalgae that can be used as a fish feed and pet food ingredient.
MiAlgae's newly launched omega-3 product, NaturAlgae, is a dry powder with a high concentration of DHA and other oils that can be added to recipes for aquafeeds, providing the well-known health benefits that omega-3 provides. With its innovative manufacturing process, the company aims to reduce global reliance on wild-caught fish, the traditional source of omega-3.
The launch of NaturAlgae to market follows the recent expansion of MiAlgae's commercial production site north of Glasgow, with the installation of eight new bioreactors. With final commissioning underway, the vessels will enable MiAlgae to boost production capacity as the company continues to expand across the aquaculture and petfood sectors.
Douglas Martin, managing director and founder at MiAlgae, said in a press release: "This expansion of our commercial production site marks a huge milestone on our journey to champion the circular economy. With the addition of our new equipment, we are now able to take our product to market at a meaningful scale with significant headroom to grow."
Using the outputs from a single distillery, MiAlgae's technology has the potential to save 80,000 tonnes of CO2, recycle 14.4 million litres of water and protect tens of thousands of tonnes of fish annually.
Douglas Martin continued: "We're committed to scaling quickly and have plans to work closely with a number of distilleries across Scotland where we can co-locate MiAlgae's technology with the distilleries, creating an on-site water recycling solution for the distillery, and a greater production capacity for MiAlgae. This will allow us to expand rapidly and make a very real stride towards the sector's environmental goals."