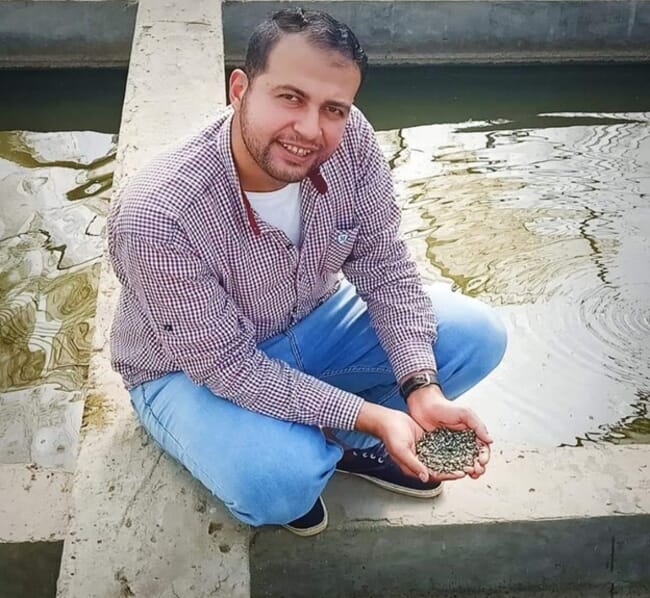 You recently obtained a master's degree – what was your focus and has your research benefitted your hatchery work?
I obtained a master's degree in 2020 on the effect of probiotics and the newly developed algae on the performance of fish production and fish fry production.
I benefited from it in the scientific field and published two scientific papers. One was about how selenium nanoparticles and spirulina improve growth and disease resistance in Nile tilapia. The another is about the synergistic effects of Spirulina platensis and Bacillus amyloliquefaciens on the growth performance, intestinal histomorphology, and immune response of Nile tilapia.
On a practical basis I now know how to improve the quality of production and fry, and have reformulated the feeds we use in the hatchery.
Why did you decide to move from academia into the industry?
I am in the second year of my PhD studies, am currently working on several scientific papers and I am participating in many of the lab experiments of master's students. At the same time I'm involved in the industry to apply what I learned and to make a profit. Industry and academia serve the same goal.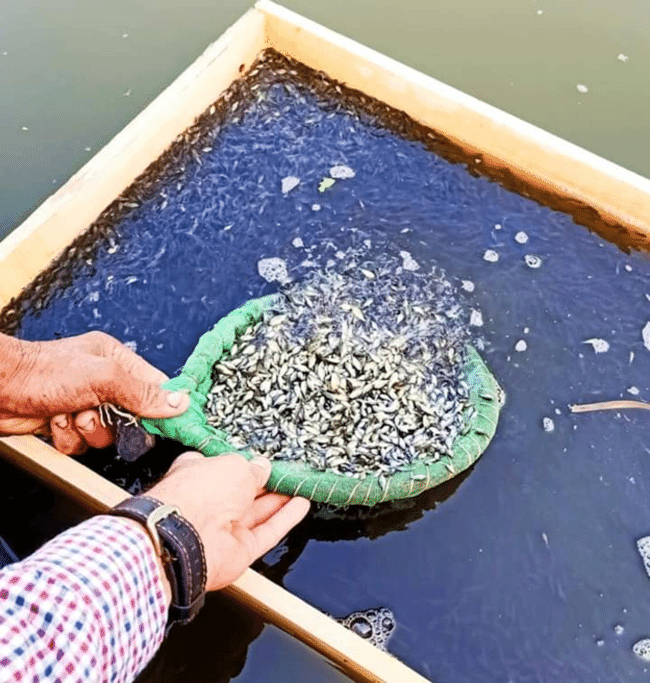 What size is your hatchery and what sort of production systems do you operate?
I operate two hatcheries. The total area of the first hatchery is five acres, and there are 63 3 m x 8 m concrete tanks and greenhouses, and the second has 35 concrete tanks and four open ponds.
There are about 5,250 females and 1,320 males in each cycle. These are divided into 50 females and around 15 males in each tank.
I also have a 1-acre pond with mullet, which helps to purify the water used in the tilapia ponds.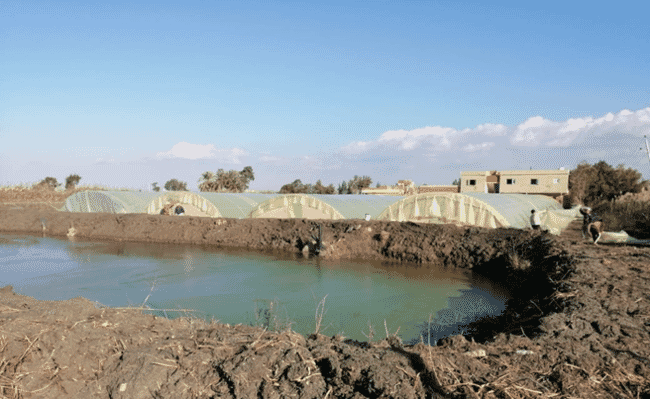 What species and how much tilapia fry do you produce per year?
We produce about 5 million Nile tilapia (Oreochromis niloticus) in each production cycle, with a total of five cycles per year.
What does a typical day's work consist of for you?
Carrying out irrigation, drainage and feeding, as well as keeping records of hatching rates, mortality levels and fry numbers. I also follow up on my research and experiments.
What's your biggest worry at work?
Sudden changes in water quality and the dissolved oxygen levels – particularly at hatching – because any change will negatively affect the production of the fry and the females themselves. We are keen on the continuous analysis of the water, as this leads to greater control of the hatchery.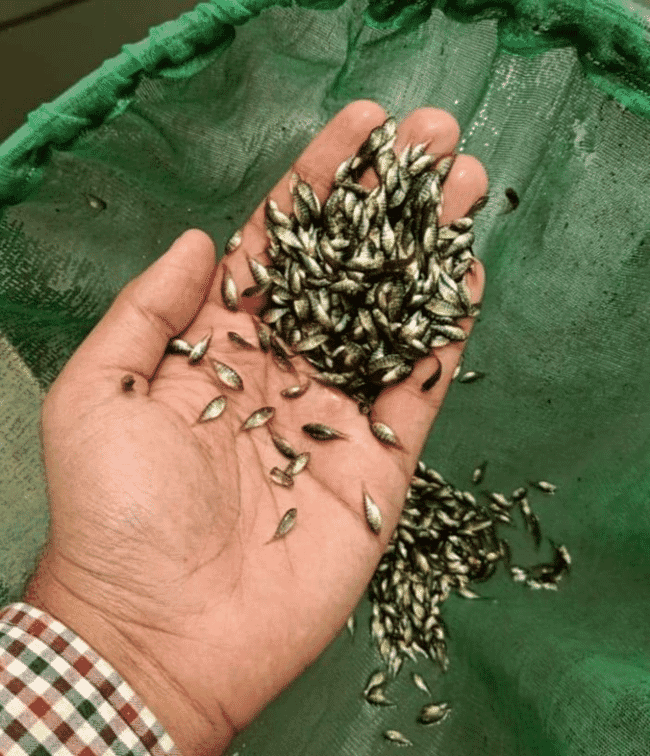 Are there any particular traits that you specialise in, in your breeding programme?
We vaccinate our female broodstock against Streptococcus. This protects these fish and we are also conducting experiments to see if the mothers are able to pass this immunity on to their juveniles.
What is your advice to farmers looking to set up a tilapia hatchery?
The higher the quality, health and disease resistance of the fry, the more productive the production cycle will be.

Can you provide a brief overview of the training programme that you provide for aquaculture students?
There is training for students every year and we host one-day visits and provide assistance in the lab experiments of graduation projects and also provide any required quantities of feed and tilapia fry for these experiments for free.
What are your plans for the future development of the farm?
I'm currently in the preparation stage for hatching pangasius. We also aim to establish a comprehensive water analysis lab and a training hall. The use of probiotics for water treatment is another priority.