The trial, which took place in Ecuador's Chone River estuary, evaluated the growth and survival of Crassostrea gigas in lantern nets.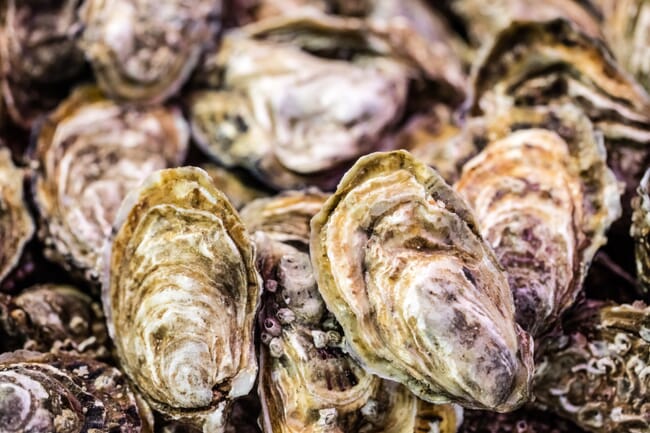 Oyster seeds (~10 mm) were confined in the nets at a density equal to the occupation of half the surface of the basket base, until reaching commercial size (80 mm). A sample for oyster biometric, parasitic and bacterial analysis was obtained monthly.
Temperature, salinity, oxygen concentration, seston and phytoplankton biomass were determined. At the end of the study, the oysters were analysed for heavy metal concentration.
The commercial oyster production was extrapolated to estimate the possible economic performance of a family production module (a 7m × 7m bamboo raft).
The researchers concluded that the results show "a great biological feasibility" of culture of C. gigas, after the oysters reached commercial size in only five months and survival rates of over 70 percent.
They also found that the heavy metal concentrations and the parasitological and bacteriological analyses did not indicate levels of contamination.
In economic terms they concluded that families operating rafts equipped with lantern nets could recover their invested capital after only one harvest.
An abstract of the study, which was published in Aquaculture Research under the title "Suspended culture evaluation of Pacific oyster Crassostrea gigas in a tropical estuary", can be accessed here.