Sponsor message
New 100% online training course from FishVet Group and Benchmark Knowledge Services on The Health and Welfare of Atlantic Salmon
Loch Duart appoints new chairman
Alistair Erskine, a Scottish seafood industry expert, is taking over as Chairman of Loch Duart, the salmon farming business based in Sutherland and the Uists.
Alistair takes over from Dr Andrew Barbour, who has been Chair since 2008 having joined as a non-exec director in 2002. It is a significant year for the independent Scottish business, which is about to mark 20 years of farming its award winning salmon.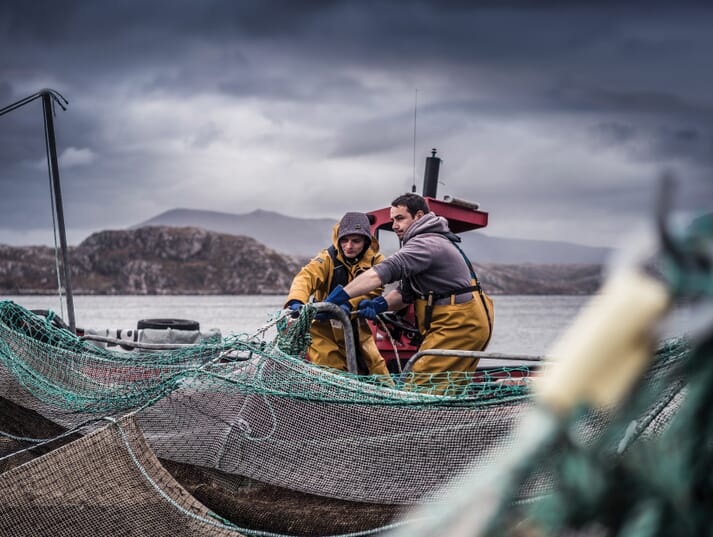 Alban Denton, Managing Director of Loch Duart, said:
"Loch Duart is very fortunate to be appointing Alistair Erskine, whose understanding of the Scottish and UK seafood markets and the global importance of this industry, runs side by side with our growing, international ambitions. Alistair's industry insight and commercial acumen is widely known. He has long been at the forefront of the seafood sector, having previously owned the Edinburgh Salmon Company (ESC) which he built into one of the largest salmon processors in the Scottish Highlands."
Alistair's success in the seafood industry also includes managing J W Seafoods, Allan & Dey (seafood processors) and salmon farming company, Highland Fish Farmers Ltd.
Alistair Erskine, the new Chairman of Loch Duart, said:
"It's an exciting time to be joining Loch Duart and I look forward to working with them as the business continues to grow and build on its reputation for extraordinary salmon which is loved around the world. I have a passion for the seafood sector and look forward to bringing my experience of running businesses in salmon farming, salmon processing and smoking to support this amazing company and brand."
Alban Denton, added:
The Health and Welfare of Atlantic Salmon course
It is vital that fish farm operatives who are responsible for farmed fish are trained in their health and welfare. This will help to ensure that fish are free from disease and suffering whilst at the same time promote good productivity and comply with legislation.
Find out more
"Dr Andrew Barbour, the Chairman Alistair follows, has a real passion for sustainable farming methods, both on land and sea. He guided the business through its most successful period of growth since we started farming and passes Loch Duart on in great form, with our 2019 farming performance well set and fish health at an all-time high. Andrew's knowledge supported the business and his genuine care for the Loch Duart team was evident. He was especially proud of our recent Silver IIP award."