Chinook image wins salmon photo award
An image of juvenile chinook salmon being released into a river has been declared the winner of the International Year of the Salmon photo challenge.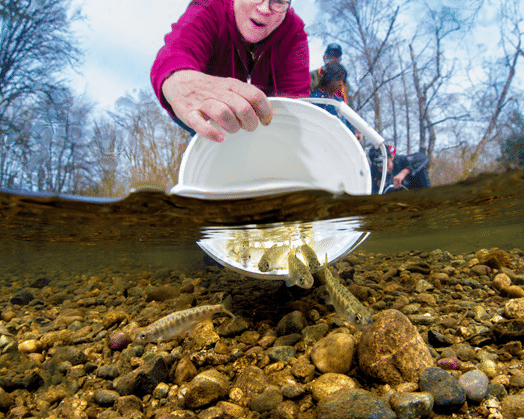 The competition was organised to stimulate public interest in the IYS and to celebrate what salmon mean to citizens of NPAFC's member countries. The topic of the photo challenge was "Salmon and people in a changing world." and participants were also encouraged to incorporate any of the six themes of IYS: status of salmon, salmon in a changing salmosphere, new frontiers, human dimension, information systems, and outreach and communication. Many outstanding submissions were received, making it very difficult to determine a winner. The judges agreed that Lessa's photo "Releasing some chinook fry in Surrey!" was the best representation of the challenge theme.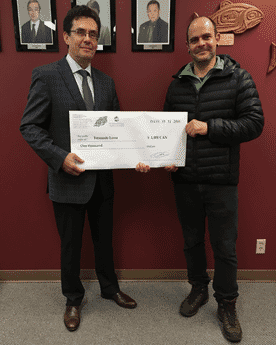 The Brazilian-born 34-year-old has a degree in biology and a master's in photography. He has collaborated with many clients in the search for unique images, and recently published two articles on the National Geographic Brazil website. He has run the Urban Salmon Project since 2016 and collaborates with brands, conservancies, and governmental agencies dedicated to protect the environment.