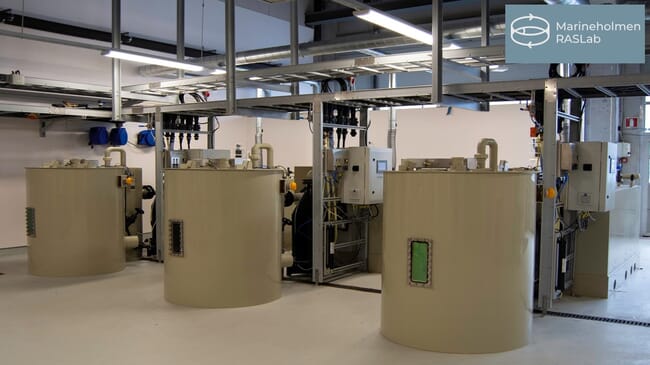 KYTOS offers a unique quantitative overview of the microbiome in the water and biofilter through their service programmes – RASCheck, RASScreen and RASManage – that complement RASLab's RASseq services, where next generation sequencing identifies all of the bacteria in the biofilter.
By undertaking these combined analyses, it becomes possible to understand how management decisions affect the biofilter in terms of performance and resilience, as well as the total microbial environment of the RAS system. Using this information, bespoke services can be offered for optimising system and fish performance.
"Our RASseq services are complemented by the KYTOS toolbox. This collaboration fits in nicely with our provisions of microbial and lab support services to the industry and our research customers, and is yet another part of how we drive for "innovating the future of aquaculture," stated Mark Powell, CEO of RASLab, in a press release.
"With RASLab, we have identified a great commercial and R&D synergy for our RAS services. This collaboration aids us in fulfilling our core mission of making microbiome management tools smarter and more accessible to the industry," added Ruben Props, co-founder and CEO of KYTOS.
Powerful combination of microbiological tools

Both companies have their specialisation in state-of-the-art microbiome technologies and RAS. KYTOS uses big data and artificial intelligence (AI) to reduce aquaculture's unpredictability by creating practical tools that help make informed management decisions. Its services leverage flow cytometry, which the company claims is the most performant single-cell technology available today.
Complementary to KYTOS's functional approach, RASLab's RASseq service targets the genetic information of the microbiome to obtain detailed information about the bacterial community. Previous work has already shown significant differences in nitrifier communities between RAS systems operating under different salinities.
RASLab's unique and modular infrastructure enables the development and testing of new microbial health indicators. With 12 independent small scale RAS systems and a stock of three (fully sequenced) biofilter options – freshwater, brackish water and full seawater – RASLab can offer studies of the microbial environment from 5 to 30°C for any Norwegian aquaculture species.
Combining KYTOS and RASLab's services, this powerful combination of microbiological tools for monitoring both fish health and RAS system performance will enable both companies to test new microbial health indicators for RAS.
Full service offering
KYTOS will work closely with RASLab to service farm customers via routine full-service programmes, which means that bespoke sampling programs will be implemented and all sampling materials and sample logistics are arranged. The KytoVial sampling system enables biosecure microbiome sampling of the farm. The KYTOS AI engine will process the microbiome data to provide clients with rapid results of up to 10 microbiome health indicators. Digital reports are accessible online and via its secure KytoApp mobile application.
Ongoing contract research at RASLab will also be supported by KYTOS technology. It is now possible for customers to choose to use the KYTOS technology for monitoring the microbial environments of the fish and RAS systems during research activity that is being carried out at RASLab.