The judging panel has been selected for its breadth of knowledge of the international aquaculture sector and includes well-known figures from industry and academia. They are:
Alex Adrian, aquaculture operations manager, Crown Estate Scotland
Rob Fletcher, senior editor, The Fish Site
Martin Gill, head of aquaculture and fisheries, Lloyds Register
Nicki Holmyard, director, Offshore Shellfish
Ruth Layton, founder & director, sankalpa
Professor Dave Little, head of research, Stirling's Institute of Aquaculture
Ingrid Olesen, head of aquaculture breeding and genetics, Nofima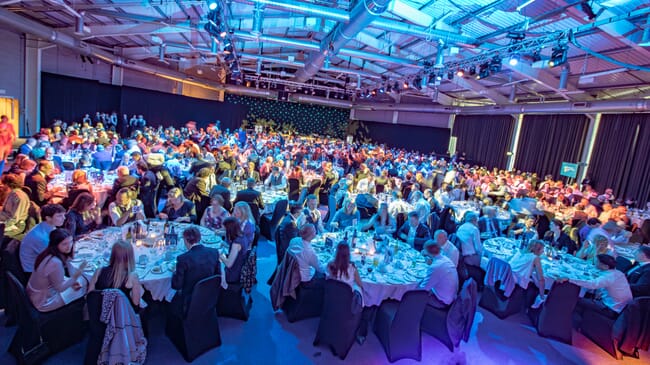 The awards are designed to showcase the great innovators and most exciting developments taking place in the world's fastest growing protein production sector. They are open for entries or nominations until 9 March 2020.

"This annual event – dubbed the 'fish Oscars' by my daughter – gives a great opportunity to showcase the sector's quality," reflects Prof Little, who was also on the judging panel for the 2019 awards.
"The awards recognise a range of achievements – from promising individuals, to companies that have excelled in technical innovation, fish welfare and international impact. There are also prizes that reflect the complexity and teamwork required to achieve major changes. Looking forward, I'm sure the 2020 awards can give individuals, start-ups and mature companies an opportunity to breakthrough into new and exciting markets. I'm very much looking forward to reviewing an exciting range of new talent in the coming months," he adds.
The awards are open to anyone involved in aquaculture around the world and feature the following categories:
Best aquaculture company
Finfish farmer of the year
Shellfish farmer of the year
Outstanding contribution to the industry
Environmental impact award
Aquaculture supplier of the year
Community initiative
Economic sustainability
Animal welfare
Innovation
Rising star
People's choice
Unsung hero
Collaboration
When examining the individual entries, the judges will consider the criteria identified for each category. Following consideration of all entries, the judging panel will identify shortlists for each category, from which the winners will be selected.
"I'm delighted to be involved once more. Last year's event was a great showcase for industry achievement and acknowledging the contribution of its people. The level of interest demonstrated huge enthusiasm for this event and its rightly become a highlight of the industry calendar. I'm sure I'm not alone in looking forward to participating once more next year," says Alex Adrian, ahead of the event.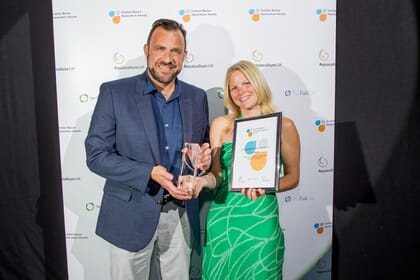 Entry and nomination process
Entries and nominations from both commercial and research sectors from around the world will be welcomed. To find out more about each of the categories and to enter or nominate please visit www.aquacultureawards.com and complete the online forms. All entries and nominations will be dealt with in the strictest confidence.
Awards timetable
A full list of categories and details of how to enter the awards can be found at www.aquacultureawards.com.
The closing date for entries is 9 march 2020.
The shortlists will be announced in early April and followed by the awards presentation dinner held as part of Aquaculture UK, in Aviemore, on Wednesday 20 May.