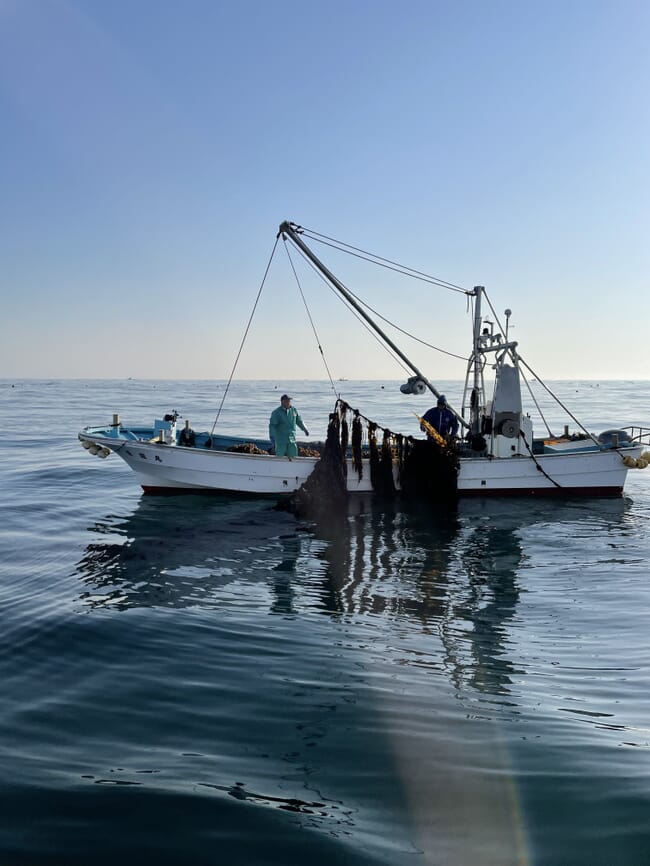 The association mainly consists of successors of family members who have been farming wakame and kelp for generations in Jusanhama, Kitakami Town, Ishinomaki City and Miyagi Prefecture. After the major earthquake and tsunami of 2011 hit their aquaculture facilities, the group started to rebuild their farms together.

Today, the group produces about 180 tonnes of wakame and 120 tonnes of kelp annually. Social enterprise Fish and Planet is the exclusive local buyer of the certified seaweed products from the association. The sale of certified wakame and kelp is planned for the beginning of 2023 in Aeon supermarkets under the brand name Topvalu and in organic supermarkets. The group plans to sell packed fresh and dried wakame and kelp products.

"We are very excited to see ASC-MSC certified seaweed in supermarkets across Japan. This means consumers can play an active role in protecting the environment. By looking at the label, consumers are assured that the seaweed they buy is produced in a responsible manner with a minimal impact on the surrounding natural environment," Patricia Bianchi, seaweed account manager for both MSC and ASC, said in a press release.
"Congratulations Jusanhama Gyokyo Youth Association for the first ever Japanese certification awarded for macroalgae production!"
Jusanhama Gyokyo Youth Association leader Syota Abe commented: "We want to contribute to a sustainable fisheries industry and provide a stable income for our fishermen. We decided to partner with Fish & Planet, Inc. to achieve this seaweed certification together to strengthen our brand and expand our market and sales channels."
"As ASC-MSC seaweed certification is recognised internationally to show producers' commitment to environmental sustainability and social responsibility, we believe the opportunities for our products will grow."