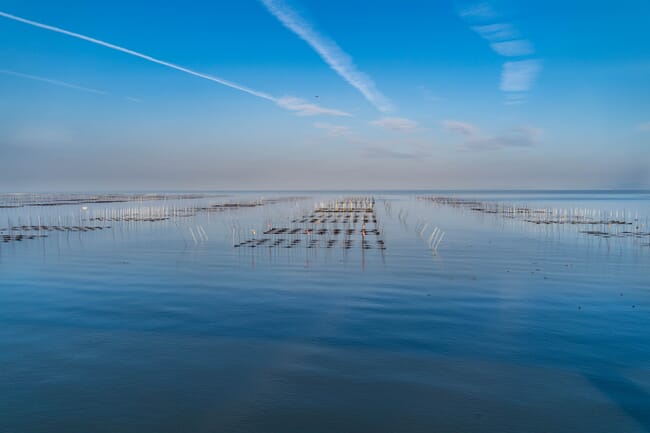 Nori is made from Pyropia, a genus of red algae, and the slump in production was due to a red tide outbreak in the Ariake Sea – Japan's biggest seaweed producing region – caused by low rainfall and high ocean temperatures, the news channel has reported.

Low river levels also led to a reduction in crucial nutrients nitrogen and phosphorous, resulting in low quality, discoloured seaweeds, but prices fetched by farmers for the marine organisms still rose by 46 percent, according to Nikkei Asia, which added that the suggested retail price of seaweed for home use would rise by up to 40 percent starting this month.
During the 2022 seaweed harvest year, which ran from November to May 15, Japan produced about 4.8 billion sheets of nori, falling below 5 billion for the first time in 52 years, according to data from the Seaweed Business Promotion Council of National Fisheries Federation.
Meanwhile the national average selling price per sheet (19cm x 21cm) was 17.24 yen ($0.12) – exceeding 17 yen for the first time in 40 years.
Japan is the world's third largest Pyropia producer - behind China and South Korea. Although Pyropia harvests have been steadily rising in the first two countries, Japan has seen a gradual decline following the industry's peak harvest volumes of 480,000 tonnes (wet weight) in 1994. Harvests had fallen to 288,000 by 2020.
As well as climate-related issues, production in Japan is constrained by the lack of available labour, due to an ageing population and low level of automation in the Pyropia farming process.