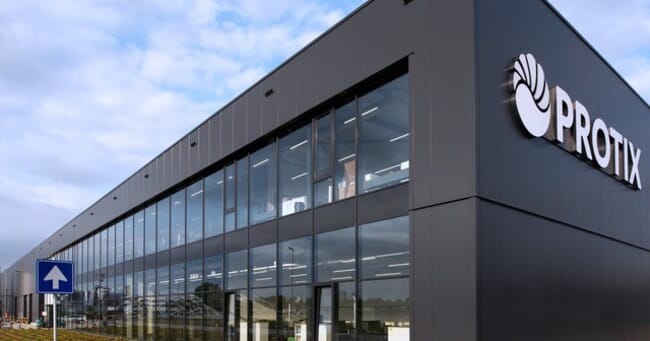 Through a direct equity investment, Tyson Foods will acquire a minority stake in Protix to help fund its global expansion. In addition, Tyson and Protix have entered a joint venture for the operation and construction of an insect ingredient facility in the continental United States.

Upon completion, the companies claim that it will be the first at-scale facility of its kind to upcycle food manufacturing byproducts into high-quality insect proteins and lipids which will primarily be used in the pet food, aquaculture and livestock industries.
"Our partnership with Protix represents the latest strategic investment by Tyson Foods in groundbreaking solutions that drive added value to Tyson Foods' business," said John R Tyson, chief financial officer of Tyson Foods.
"The insect lifecycle provides the opportunity for full circularity within our value chain, strengthening our commitment to building a more sustainable food system for the future."
Kees Aarts, CEO of Protix, said: "We are very excited to announce the next step in our international growth strategy. Tyson Foods' and Protix's strategic partnership advances our joint work towards creating high-quality, more sustainable protein using innovative technology and solutions. Moreover, we can immediately use their existing byproducts as feedstock for our insects. This agreement is a major milestone for Protix and significantly accelerates our ambition to grow through international partnerships."
The US facility is due to house an enclosed system to support all aspects of insect protein production including the breeding, incubating and hatching of insect larvae. In addition to ingredients for the aquaculture and pet food industries, processed larvae may also be used as ingredients within livestock and plant feed.
Protix currently produces and processes 14,000 tonnes annually in its Netherlands facility, which has been in operation since 2019. It serves major global companies in the pet food, aquaculture feed, livestock feed and organic fertiliser industries as the demand for insect ingredients continues to grow.