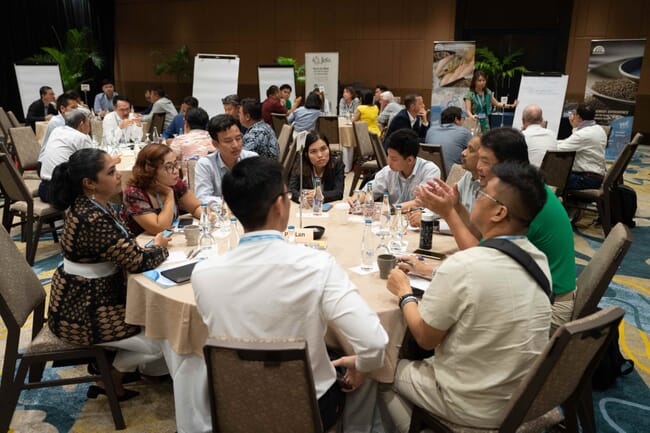 Held in Bali, Indonesia, The Aquaculture Roundtable Series (TARS) event reflected on the current situation in Asia's shrimp aquaculture industry, mired by ten-year lows in shrimp prices due to a global oversupply situation. This year's program featured 43 speakers, session chairs and panellists participating in 10 sessions.
The state of industry session addressed current issues faced by producers, including low prices and high production costs within the current shrimp crisis; and potential markets for Asia's shrimp in domestic and regional markets.
"There is no doubt that shrimp aquaculture is a risky business but there are opportunities. TARS offers all stakeholders a way to work together and move forward by identifying bottlenecks and proposing solutions for industry adoption. The roundtable breakout session is an important part of this event where all participants have a voice," says Zuridah Merican, chairperson for TARS 2023, in a post-event release.
Technical presentations highlighted current challenges along the supply chain and provided solutions to these issues. With feed playing an important role in the production of sustainable shrimp, there was a focus on nutritional approaches for optimal production performance, including opportunities with enzymes and functional additives to improve nutrient digestibility, disease resistance, and reduce feed costs.
Speakers at the event also addressed the 'future-proofing' of the industry, exploring technologies in disease prevention, smart feed management and modelling systems for pond carrying capacity, in order to increase the long-term sustainability of Asian shrimp aquaculture.
"The Indonesian shrimp industry has the potential to become a significant investment hub for sustainable aquaculture, but this requires embracing sustainable culture practices and effective marketing strategies, for its long-term growth and resilience," said Haris Muhtadi, a member of Shrimp Club Indonesia.