Has this year's event generated a lot of interest?
This year we have more than 140 delegates registered and 14 companies are participating including Coppens International and SAIC (our lead sponsors), EWOS/Cargill, Dawnfresh, AquaGen, Marine Harvest, MSD, Scottish Sea Farms, Elanco, Pharmaq, AKVA, the Scottish Salmon Company, SEPA, SNH and the University of Stirling's Careers Service.
The event, which takes place at Stirling's Institute of Aquaculture on 16 April, has two parts: three speaking sessions in which 13 speakers will give presentations and the exhibition – a chance for the students to meet company representatives and network with key figures from the sector.
What will the speakers be focusing on?
They'll talk about their own career paths, their current roles and provide overviews of career opportunities. Students can look forward to first-hand accounts of how is it to work for a variety of companies/organisations, potentially alerting them to new paths within the industry.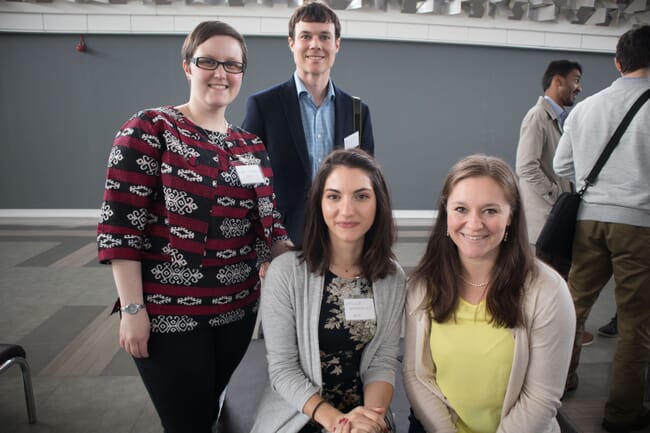 Have previous events led to students finding jobs?
The event has led to students finding jobs every year. Last year, for example, Sarah Evans – a Masters student at the Institute of Aquaculture at the time – was introduced to the Scottish Shellfish Marketing Group, who offered her a job soon after the completion of her MSc.
Do you think that graduates have had a tendency to overlook jobs in the industry in favour of options in research/academia?
It's hard to say – while many graduates ultimately look for careers in research/academia, an increasing number join the industry after completing their degree, in order to gain valuable practical experience and decide what they want to do afterwards.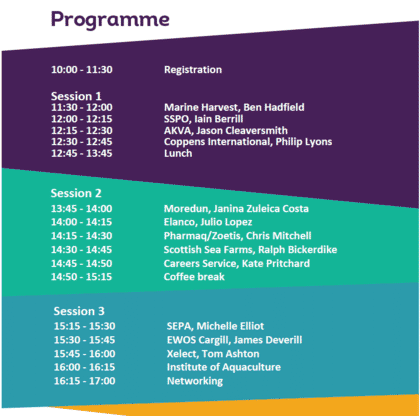 How do you organise the conference?
The ASA works as a team and takes decisions collectively. We meet once or twice a month and we discuss actions that need to be taken for organising the Aquaculture Careers Day, which has become really successful in recent years.
What do you do when not organising events?
I'm student at the IoA. My research is part of a SAIC-sponsored project and on the health of farmed ballan wrasse, focusing on bacterial pathogen challenges and the immune responses of the fish.
What would be your dream job in aquaculture?
I'd most like to work in R&D, as it combines research and collaboration with the industry with trying to provide solutions to everyday problems and improving current technologies.
Further details
To register for the event follow the link below:
https://www.eventbrite.co.uk/e/aquaculture-careers-2018-tickets-38771207726