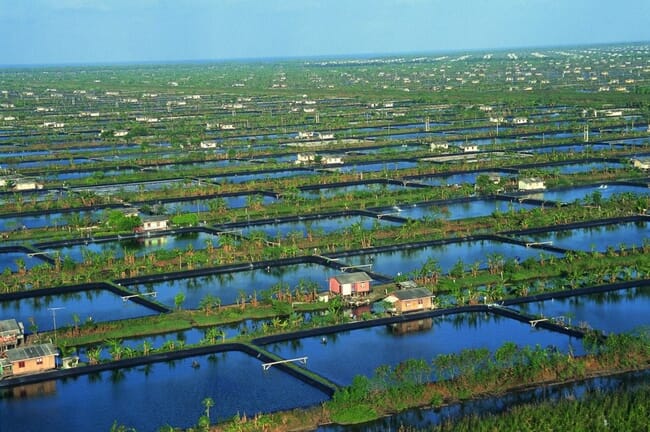 The country's fisheries ministry said that it has already established six of these villages and would add 130 more by the end of 2022, according to an article published by Mongabay. The villages will cultivate high-value aquaculture commodities – including shrimp, crab and seaweed – with an eye on boosting national exports, creating employment and enhancing national food security.
While the plans have been widely welcomed, there have been concerns expressed about possible habitat degradation and pollution from the farms – with destruction of carbon-rich mangrove forests a particular concern. Over the past three decades, Indonesia has lost nearly half of its mangrove area, according to the Center for International Forestry Research (CIFOR).
However, last year Indonesia's President Widodo set an ambitious goal of replanting mangroves on 600,000 hectares of degraded coastline by 2024.
Abdul Halim, executive director of the Center for Maritime Studies for Humanity, told Mongabay that the government must also be able to resolve the waste management problems long associated with aquaculture farms, which typically pump the waste into the sea or lakes.