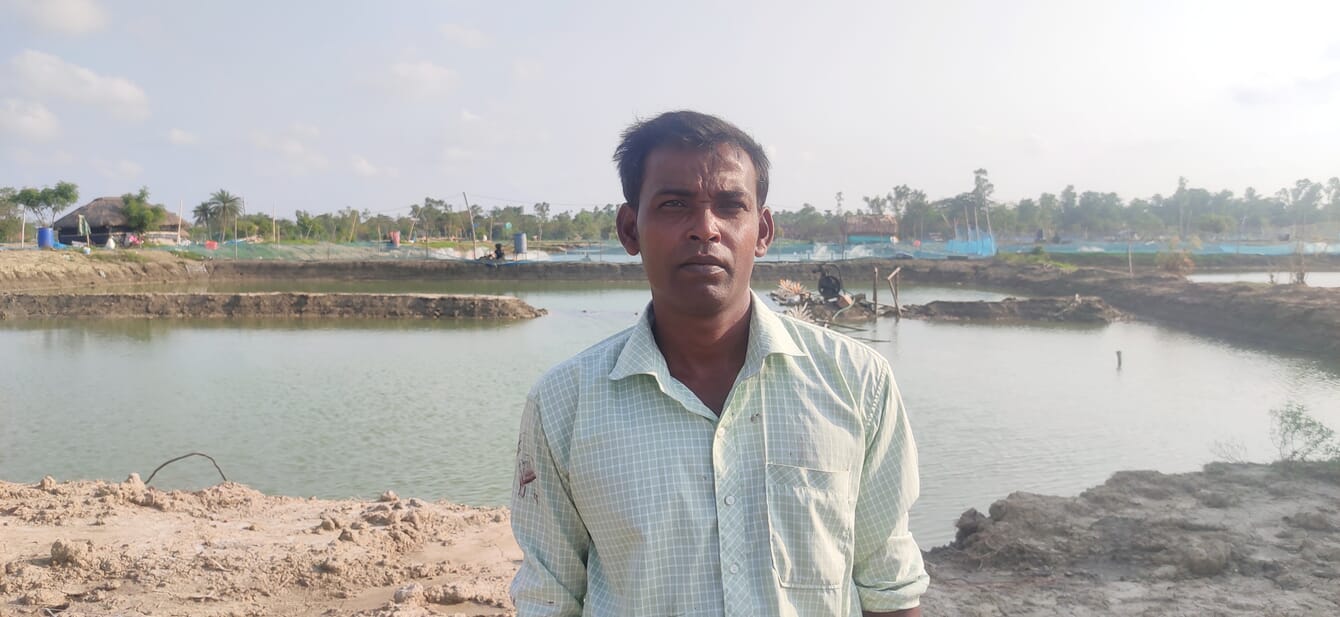 "I have been doing business for over three decades but have never seen such scale of devastation ever before. It was simply a disaster that swallowed our shrimp business, without giving us time to save anything. It will take at least two to three years to recover from the damage caused by Cyclone Yaas," said Chintamoni Mondal, 63, secretary of West Bengal Aquaculture Federation.
The cyclone brought winds of around 130-140 kilometres per hour, the equivalent of a Category 1 Atlantic hurricane, and made a landfall in Balasore district of Odisha, leaving behind a trail of destruction.
The coastal areas of both Odisha and Bengal suffered severe damage under the impact of the cyclone, with houses flattened and acres of land destroyed due to breaches in embankments. Better management helped to minimise the loss of lives, but the cyclone has dealt a severe blow to the livelihoods of shrimp farmers, who were expecting a bumper crop this year.
Record harvests threatened
"The average annual production in West Bengal hovers at around 70,000 tonnes, but we were expecting an all-time high of around 100,000 tonnes this year, due to better climatic conditions, no sudden rains and disease-free farming. The farmers were upbeat and were expecting higher returns. But the cyclone destroyed everything, as tonnes of shrimp got swept away in the water that entered the fields due to breaches in embankments," said Rajarshi Banerji, president of Seafood Exporters Association of India (SEAI), West Bengal region.
"Around 12,000 tonnes of shrimp have got lost in the cyclone, with a monetary loss of around 1000 crore ($130 million). Around 10,000 farmers have also been affected. Farming would be difficult for the rest of the year where embankments have been completely broken as it would take time to rebuild them," he added.
According to the Marine Products Export Development Authority (MPEDA), the production of shrimp in West Bengal stood at around 58,961 tonnes last year, down from 77,688 tonnes in 2018-19. Odisha produced around 48,147 tonnes of shrimp in 2019-20, up from 26,268 tonnes in the previous year. In total India exported 652,253 tonnes of frozen shrimp in 2019-20, up from 614,145 in the preceding year.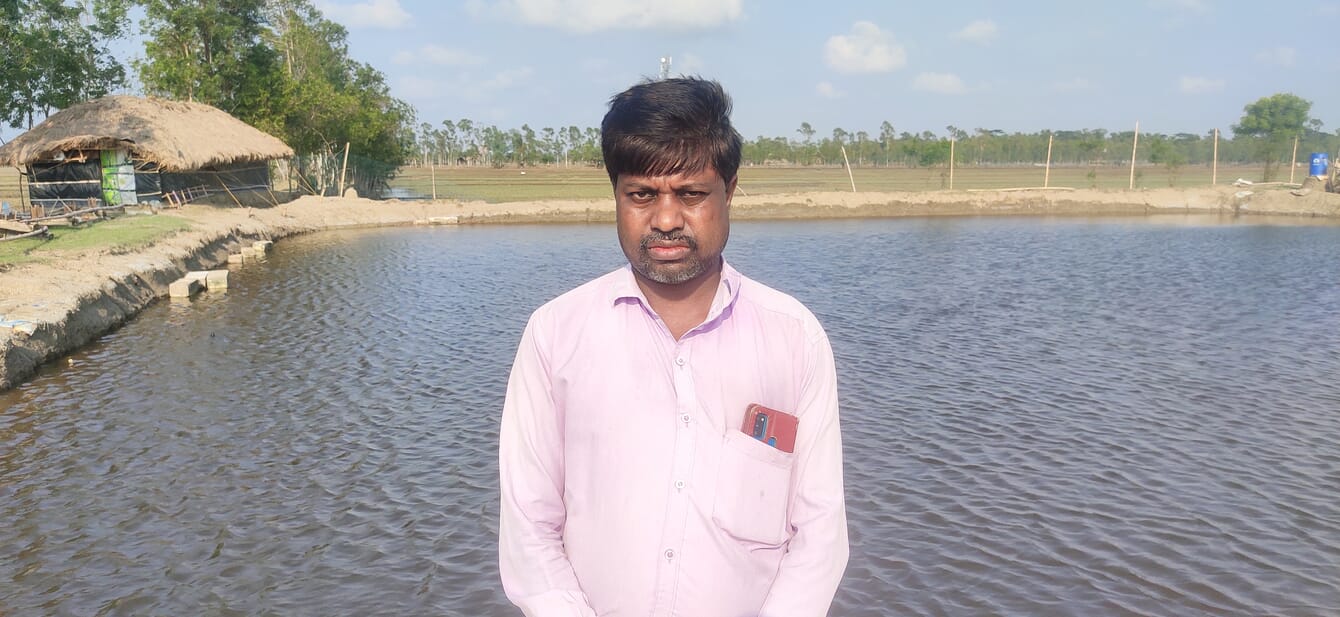 The timing of the cyclone was particularly unfortunate, as Yaas coincided with the shrimp harvesting season.
"We were making preparations for the harvest as the production was expected to be high this time. The buyers were already making a beeline for the produce. But everything changed within a few minutes. The high tide spurred by the cyclone broke the embankment and water entered into the ponds. I ran for my safety only to swim back after an hour and find my field turning into a sea, with no trace of shrimp ponds. It was all over in no time," said Montu Kumar Giri, a farmer at Suniya village in East Medinipur district of West Bengal.
The water level rose in several rivers due to the perigean spring tide that coincided with the cyclone.
"I had taken a loan of around Rs 50 lakh ($74,000) at a monthly interest of 12 percent from the bank, expecting a good harvest but everything is over. The biggest headache is to repay the loan. It would be difficult for me to start business again."
The 42-year-old lives on the bank of the River Rasulpur, where the mud embankment got completely washed away in the storm, affecting 75 shrimp farmers in the village.
Infrastructure damaged

As well as losing market-ready shrimp, farmers' equipment has suffered damage.
"The losses are huge if we also take into account farm machinery. The diesel-run generators and aerators are defunct. The nylon net fencing on the pond boundaries has also been damaged. It is a herculean task to start all over again, as we depend on bank loans for farming. The banks would hesitate to lend us money on seeing our present situation," said Swapan Kumar Giri, a farmer in Suniya village who claimed to have lost 35 tonnes of vannamei shrimp in the cyclone.
Some farmers also claimed the shrimp which were washed away in the storm were caught by the locals and sold at a knock-off price.
"The shrimp costs around Rs 350-400 (approx $6) per kilogram in the retail market. Those that got swept away in the cyclone were caught and sold for Rs 100 ($1.5) per kilo in local markets. It was like rubbing salt in our wounds, as we helplessly saw our produce being sold without being able to do anything," said Umakant Mishra, a farmer in South 24 parganas district of West Bengal.
Odisha also faced a similar level of catastrophe, with thousands of farmers affected by the cyclone.
"The State Disaster Response Fund (SDRF) gives only Rs 10,000 ($137 approx) per acre as compensation to farmers whose fields have been destroyed in the natural disaster. It is very negligible amount as shrimp farmers are facing huge losses. Around 2000 hectares of land have been affected by the cyclone in Odisha alone," said Kameswara Narayana Praharaja, president of the All Odisha Fish Producers Federation.
"We strongly demand that tax-free diesel should be made available to trawlers and shrimp farmers because the industry is instrumental in bringing foreign exchange to the country and giving employment to millions of people. The sector is completely neglected by the respective governments."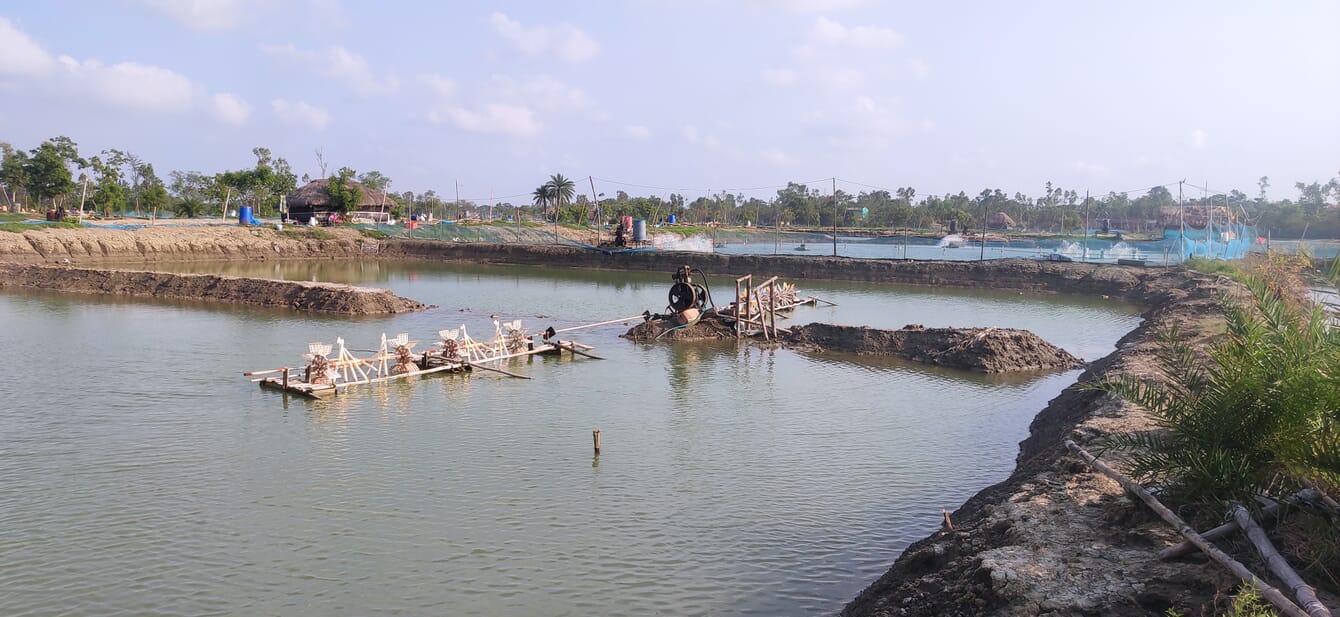 Ways to deal with future natural disasters
Farmers assert that while natural disasters are not common in coastal regions they have never seen anything like Yaas.
"It is quite natural for coastal areas to face nature's fury. We have witnessed Cyclone Amphan, Aila and others but nothing can be compared to Yaas, which devoured everything in a few minutes. Changing climatic conditions are making natural disasters a regular phenomenon. It is very necessary to find a solution to this issue or else fish farmers will be ruined," said Sohan Das, 37, a shrimp farmer in the Balasore district of Odisha.
According to Dr Kamlesh Mishra, President, SEAI, Odisha region, the impact of the disaster can be minimised to a great extent if embankments are made strong and power outages are stopped.
"The embankments have to be made strong to ensure they do not get breached during natural disasters, causing sea or river waters to enter into the ponds and destroy them. The government should also lay down power wires underground so that they do not get snapped off during severe storms. A supply of power would at least help the farmers to save the remaining shrimp and get some revenue out of them."
"It is also necessary to make advanced preparations for storms, as weather forecast have become quite advanced these days. Diesel-run generators have to be kept ready to ensure that power supplies remain uninterrupted during storms and the shrimp do not die. It cannot be a long-term solution, but it will be helpful to save those shrimps that have not been swept away in the storm," he added.