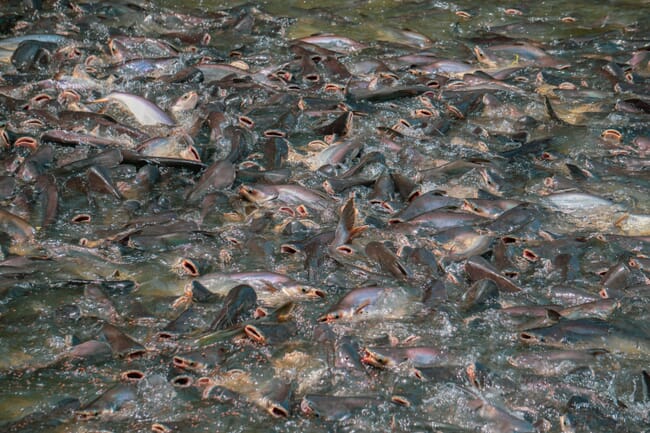 According to the latest IFFO market intelligence report, China's domestic fishmeal supply – based on whole fish supply – is not expected to see substantial growth in 2023 due to policy steering. However, the role played by fishery byproducts is expected to increase in the future.
Changing consumer tastes
The fast-growing ready-to-cook aquatic dish sector is bringing more aquaculture species from restaurants to processing plants, such as snakehead, golden pomfret and catfish. Although the byproducts that are generated are still out of scale now, they are expected to become important raw materials for fishmeal and fish oil production in time. Pangasius farming is currently at an early stage in China, but the IFFO report reveals that it might be another key source of byproducts for fishmeal production in the future.
Meanwhile weak global market demand and extensive losses suffered by tilapia farmers in south China in 2022 is likely to result in a considerable drop in tilapia farming volume in 2023, hence a shorter supply of tilapia byproducts for fishmeal production.
Fishmeal imports are expected to continue to be important to fill the gap in domestic supply. In the first quarter of 2023, Peru continued to lead supplies to China, while India and Vietnam both made obvious year-on-year growth.
In 2022, China's domestic fish oil output was lower than in previous years. Small size and low-fat content of whole fish resulted in inferior oil yield, although the oil rate of fishery byproducts remained stable. In terms of fish oil imports, decreased fish oil output from traditional suppliers, such as Peru and Vietnam, forced Chinese buyers to turn to other sources - including Chile, Morocco and Malaysia.

The IFFO report also reveals that aquafeed output in the first quarter of 2023 is expected to have decreased when compared to last year. Fishmeal and fish oil demand will therefore likely be lower in the short term. Economic recovery in the post-pandemic era is slowly improving demand for aquatic products.