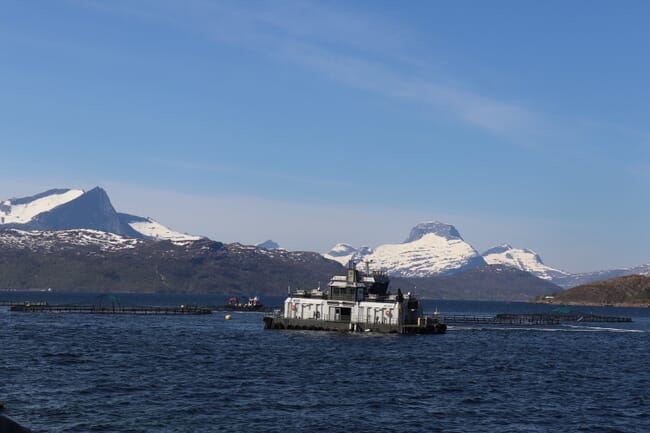 ICES's dedicated Aquaculture Steering Group, led by Michael Rust from NOAA Fisheries, has been a catalyst for this work.
"ICES is certainly on the path to being for aquaculture what it is for fisheries. That is a community of scientists that apply their skills and research to ensuring that aquaculture is managed intelligently. This includes both the science and the advice, plus the pathway between the two. This is a big topic and often overlooked by the relatively small aquaculture research community," Rust explained in a press release.
"For me, the aquaculture overviews are an excellent chance to display the existing aquaculture industries in the ICES regions in an ecosystem context. To some extent I think they illustrate how aquaculture is already being managed with an ecosystem approach, and can highlight where improvements can be made," he added.
Key topics covered include how climate change is likely to impact the future of aquaculture and how coastal communities have been impacted by the industry.
The in​clusion of the interaction of environmental, economic, and social drivers is a first for ICES advice and includes the most recent understanding on the potential environmental, economic and social interactions to aid aquaculture planning. It also indicates the growing capability of ICES expert network to address socioeconomic issues.
Another first is providing a future perspective on threats and opportunities. Climate change, biological or ecological threats associated with aquaculture activities, and development trends (including emerging candidate species and production methods) are considered.
​Terje Svåsand, from the Institute of Marine Research, Norway, has been leading the work.
"The Norwegian Sea is an important area for aquaculture production in Norway, around 50 percent of national and 25 percent of global salmon production is produced in this ecoregion. Today, salmon lice are the main obstacle for further growth. Sustainable aquaculture growth requires production methods that reduce environmental impact while securing fish welfare".
Svåsand notes that possibly this means diversification to lower trophic organisms and fish species other than salmonids.
"The aquaculture overview contributes to knowledge of aquaculture activities in the ecoregion, how aquaculture interacts with environmental, economic and social drivers, and will be useful in the ongoing efforts to support cross-sector assessments and a possible future coastal integrated ecosystem assessment."

Francis O'Beirn, from Ireland's Marine Institute, will lead the work for the next overview, covering the Celtic Seas ecoregion, which is due to be published in 2022. "In terms of learnings, the process will require considerable attention to detail with particular focus on the most up-to-date data possible. It would be important that management measures identified within the regions are underpinned by credible and robust scientific evidence."
O'Beirn said the Celtic Seas overview will follow a similar outline. However, while issues regarding finfish interactions will be broadly similar, he notes that the Celtic Seas area has a greater emphasis on shellfish.
"All aquaculture overviews will have to consider wider environmental pressures that may act in combination with those derived from aquaculture practices and we will have to address a number of new issues including interactions with conservation features (eg birds) among others," he explained.
Rust's term as Aquaculture Steering Group chair ends in 2021. He noted that the overviews have been his goal from the first day.
"In my own work at NOAA, it was clear that most aquaculture research work focused on industry needs or technology development. At the same time, there was criticism of the slow and inconsistent regulatory process for aquaculture and how difficult it was for companies to get permits to farm in the ocean. Science had a role to increase the quality and quantity of information for smart regulatory decisions but it was not really happening, at least it was haphazard. What drew me to ICES was its science-driven advice process. Using advice to provide focus for science in aquaculture will hopefully result in more informed decision making and a more rational permitting and management process for a more sustainable aquaculture [industry]," he said.
Read the Norwegian Sea ecoregion – Aquaculture Overview here.