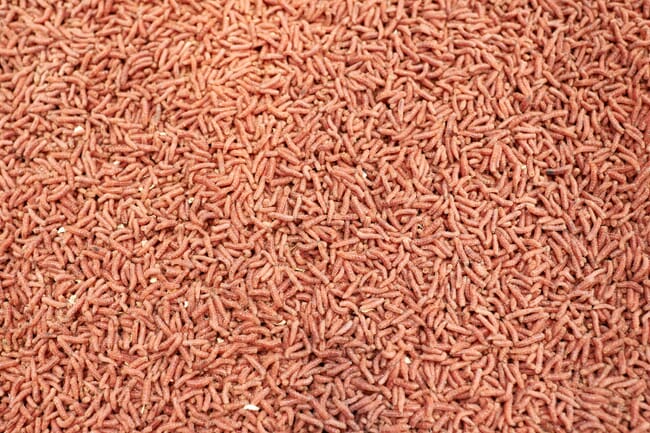 The partnership will see Full Circle provide HydroNeo with its insect-based shrimp feed additive, to enable the company to generate new revenue streams and provide an alternative high protein, low carbon feed to the aqua industry.

Every year, businesses spend hundreds of billions of dollars to transport and dispose of nutrient-rich food waste, generating an estimated 380 million tonnes of greenhouse gas emissions annually. By combining food waste with black soldier fly larvae and microbes, Full Circle Biotechnology has developed a waste-to-protein production system that offers animal farmers the chance to cut both emissions and cost, without compromising on quality. As well as providing an alternative to soymeal, fishmeal and other carbon-intensive feeds that are damaging to the environment.
HydroNeo specialises in the shrimp industry, offering farmers an IoT system designed to continuously monitor water quality parameters, including dissolved oxygen, pH and more. The system provides real-time data and sends alerts through smartphone apps to notify users of any adverse conditions. Additionally, it incorporates advanced automation features aimed at reducing energy consumption.
Shrimp farms often experience elevated mortality rates due to unfavourable conditions or rapid changes in water parameters, which can increase stress levels among the animals and make them more susceptible to diseases. Due to the fragmented nature of the industry, this can have a devastating impact on small-scale farmer's livelihoods. HydroNeo says that its "smart farming solution not only enhances the efficacy of shrimp farming but also improves its sustainability".
"We are thrilled to be partnering with HydroNeo, to provide them with our unique aqua feed," said Felix Collins, founder and MD of Full Circle Biotechnology, in a press release.
"This partnership not only generates a new revenue stream for both but enables each company to further innovate, as well as share industry insights and technical knowledge, leading us closer to our goal of reshaping the industry for the better."
"Shrimp can be among the healthiest and most sustainable protein sources," said Fabian Reusch, founder and MD of HydroNeo. "Being a farm technology provider with strong and trustful relationships with our customers, we are excited to introduce Full Circle Biotechnology's innovative and sustainable feed products to them. Together, we can further increase the farm's profitability while at the same time also animal welfare and sustainability."