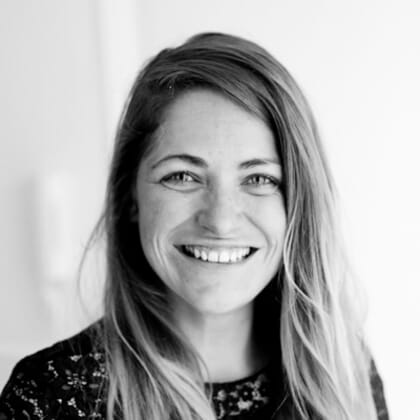 Are you surprised by the growth in interest in insect-based ingredients – from investors, consumers and aquaculture producers?

I'm surprised that insect ingredients are not already an integral part of our food chains! In nature, insects are a rich source of nutrients for animals and it is counter-intuitive that human civilisation has historically not leveraged their unique properties. The need to feed a growing population while preserving our ecosystems has encouraged us to look for new sources of performant and sustainable ingredients – rearing insects at industrial scale is a natural solution to solve this challenge.
Aquaculture producers have been at the forefront of the research for new ingredients, their interest for insect ingredients is not novel - they have been studying it for decades. The challenge was that these ingredients were not authorised or produced in large enough quantities. The legislation changes in Europe in 2017 have unlocked this new industry and players like InnovaFeed are taking on the challenge of producing insect ingredients at large scale. I believe both investors and consumers see the benefits and the potential of this new industry.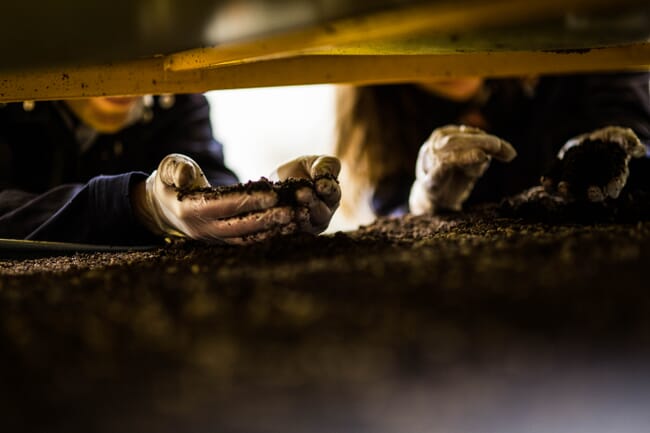 What aquatic species has InnovaFeed's insect protein been trialled with and what have the results been?
Since our inception in 2016, InnovaFeed has targeted the aquaculture sector, as this is where we think our novel insect protein ingredients can have the largest impact. It was estimated by the FAO that the aquafeed industry could operate with a 30 million tonne deficit of quality protein by 2030 - clearly insects can help address some of this inherent challenge.
We have focused our efforts on developing products specifically directed to two segments of aquaculture: ProtiNova for salmonids and NovaGain for shrimp. Salmonids are a highly carnivorous species, where the challenge of quality protein is most pressing. ProtiNova is a performant substitute for fishmeal in diets (up to 100 percent replacement) resulting in on-par performance, and with proven benefits on end product quality (eg lower pollutants in the flesh). For shrimp, we have developed a tailored ingredient, leveraging the specific properties of the black soldier fly, and have demonstrated significant effects on performance and health. We are excited to launch this new product commercially this year.
What are the key benefits that using insect protein has for the shrimp sector?
Value is created for shrimp farmers across three axes: performance, health and sustainability.
As the shrimp industry grows and globally there is an ever increasing need to produce more with less, key in this equation are feed conversion ratios (FCRs) and growth rates (SGRs). NovaGain in the diet of shrimp dramatically improves their FCR and SGR, a considerable -28 percent and +25 percent respectively. This drives down both the time in pond and feed used in the harvest cycle – a win, win.
Over the last couple decades, the impact of pathogens on the shrimp industry has been a core issue. NovaGain reduces the mortalites caused by some of the most common pathogens, white spot syndrome virus (WSSV) and early mortality syndrome (EMS, also known as APHND). The inclusion of NovaGain in a shrimp diet can reduce cumulative mortality due to WSSV by 39 percent and EMS by 22 percent - this increases the margins for farmers.
Lastly, in the current consumer climate the aquaculture industry faces increasing pressure to decrease its environmental impact, despite being one of the most carbon-efficient source of protein. NovaGain, which is created in a circular and zero waste way, generates at least 50 percent less CO2 than conventional alternatives (fish or soy meals) whilst having no impact on marine resources.
What level of interest in your products have you had from the shrimp sector to date?
High – the shrimp industry is looking to the future of aquafeeds and investing considerable time and effort in exploring all the options. We have started commercial scale trials – part of the process of product launching in 2021.
What inclusion rates do you recommend in shrimp feed?
As part of an extensive R&D programme we have explored inclusion of NovaGain from 1 percent to over 30 percent total diet of shrimp. Exploring the needs of each client and tailoring inclusion rates is an essential part of comprehensive diet design – an example of which are trials reducing fishmeal with up to a 2:1 ratio NovaGain, dramatically lowering FIFO [fish in, fish out ratio], while maintaining premium performance.
When do hope to be able to able provide meaningful, commercial quantities to the shrimp sector?
InnovaFeed announced the opening of our new industrial site late last year. This site has the largest installed production capacity in the world, and we are looking forward to commercial volumes materialising throughout 2021. In the longer term, we also recently announced a plan to construct an even larger site in the US – so we aim to grow volumes rapidly.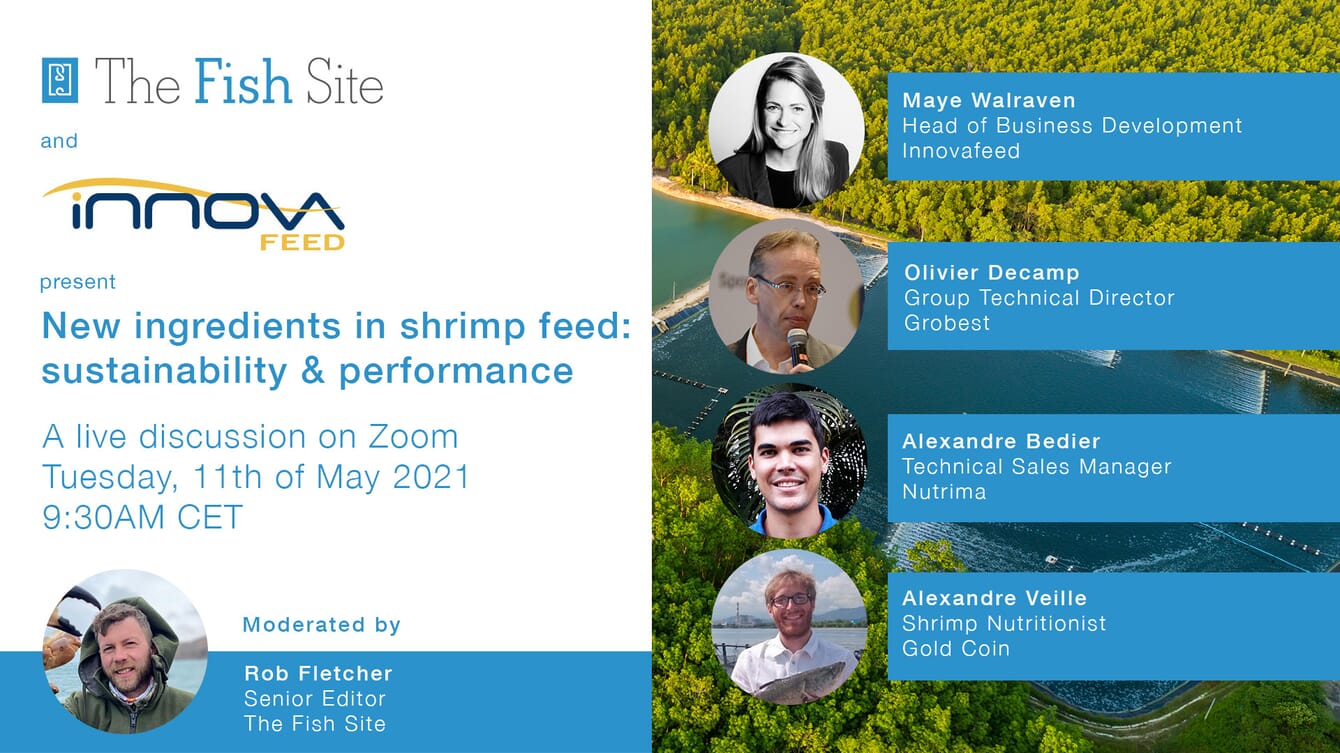 Can you tell me a bit about your forthcoming shrimp feed webinar?
I am very excited to be part of this "Sustainable shrimp feed" webinar hosted by The Fish Site on 11 May. It will explore how feed can become part of a positive story for the shrimp industry and I will be joined on the panel by Olivier Decamp from Grobest, Alexandre Veille from Gold Coin Group and Alexandre Bédier from Nutrima, to discuss this in more detail. You can register for the webinar here.
I am convinced that the shrimp industry can simultaneously improve its performance and sustainability through novel feed ingredients such as insects.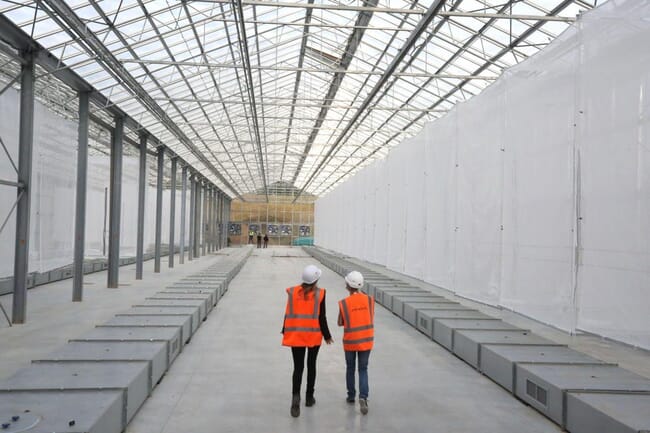 What are the other key milestones that the company is working towards?
InnovaFeed has established a very ambitious roadmap, deploying the proprietary technology that was developed in the north of France in the US, but also in other locations in Europe and internationally – targeting several new production sites around the globe by 2030. InnovaFeed is also focusing its efforts beyond producing insect ingredients towards developing a unique technical expertise across its activities, supported by strong R&D, performance, engineering and product development teams.