The interview is part of a new series filmed by The Fish Site's team at DSM-Firmenich's recent Global Aqua Days event in Vienna and in it, Darmawan – whose family have been involved in the shrimp sector for 40 years, and farming shrimp since 2008 – offers insights into his 70-pond farm.

Darmawan emphasises the use of data and the importance of focusing on managing the bacterial communities in ponds – which is known as a heterotrophic approach – to ensure stable and successful production. This has allowed the company to ramp up their stocking densities, with the farm average currently at 150-180 shrimp per m2, while some of the more experimental systems – round tanks and raceway ponds – stocked at densities as high as 250 per m2.
At a time when many other shrimp farmers have struggled Darmawan reveals that Delta Marine have been hitting record cycles and he offers advice on how others can emulate his success.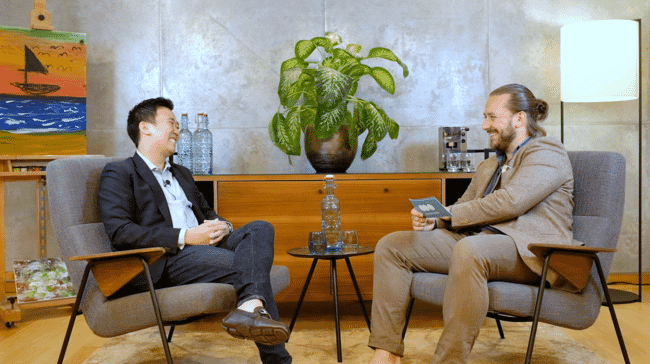 Stay tuned
In the coming weeks interviewees Joao Brites, director of growth and innovation at HowGood; and DSM-Firmenich's president of animal nutrition and health, Ivo Lansbergen.
The following interviews will be with DSM-Firmenich's Lorran Gabardo, Louise Buttle, Benedict Standen and Eduardo Yamashita. They will respectively be discussing how to combat mycotoxins in aquafeeds, the sustainability of salmon, DSM-Firmenich's product development, and the role of enzymes in improving the digestibility of novel feed ingredients.