The enthusiastic response to the Women in Aquaculture interview series in 2018, and the success of its inaugural event at Aquaculture UK, has inspired the team behind The Fish Site to launch an innovative pilot project offering expert mentoring to professionals in the industry.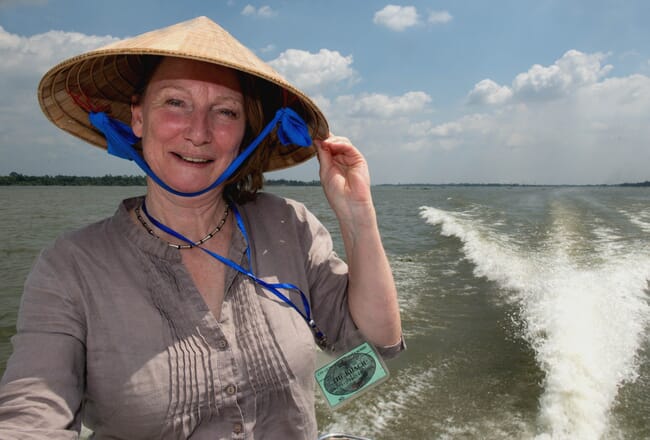 The project, which is currently inviting applications, is run in collaboration with an experienced mentoring consultancy who will provide support and virtual training for both mentors and mentees.
"This is a really exciting time for diversity initiatives in aquaculture," said Ellen Hardy, Managing Editor of The Fish Site. "We have been hugely inspired by the stories shared with us for the Women in Aquaculture series, and the logical next step was to give something back, in the form of an expert panel of aquaculture mentors who can share their insights as women in the industry and make a real difference to the careers of the next generation."
The project has already received support from leading women around the sector. Nicki Holmyard, director of Offshore Shellfish, who has been involved in the seafood sector for 30 years, explains: "I think the initiative is a brilliant idea and believe that it will have a positive effect in encouraging more women into the industry. For too long aquaculture has been perceived as a male-dominated domain, but closer examination shows women working at all levels. Not enough of them, I admit, but an encouraging number who are keen to welcome others into the fascinating world that has shaped my career and my life. The ability to question, be mentored by and network with women at the heart of the industry, is a tried and tested method in many trades, and I applaud its introduction to ours."
Sophie Fridman, a post-doctoral research fellow at Stirling's Institute of Aquaculture and founder of The Aquagettes, adds: "Hopefully it will result in many more women not only reaching key leadership positions within the sector in the future but also provide a vital support throughout their journey, allowing them to really fulfil their potential."


There are 15 mentee places available on the pilot 2019 scheme, and applicants are invited from any country, stage of career or aquaculture specialism. Successful applicants will be matched with a mentor, an established female aquaculture professional, and receive virtual training ahead of a programme of 8-10 developmental mentoring sessions over a 12 month period.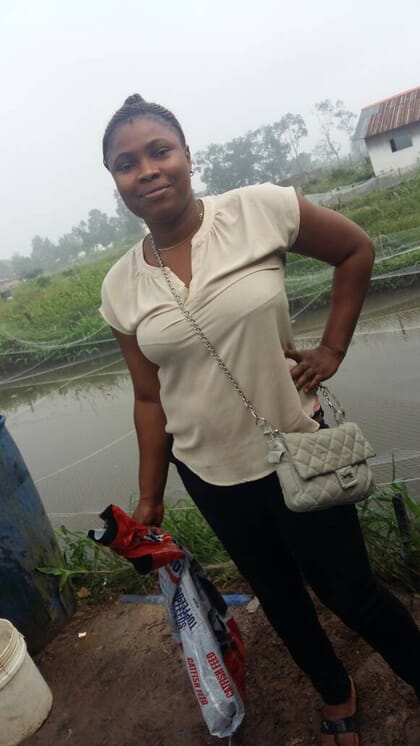 Lilian Elekwachi, research technician and catfish farmer at Nigeria's United Ufuoma Fish Farmers Association, also has high hopes for the scheme, noting that: "The mentoring programme will be a great platform that unites women all over the world who have passion for the aquaculture sector… coming from a developing country, where expertise in sustainable aquaculture is very scarce and the culture is heavily male-dominated, women have to demonstrate exceptional levels of skills before they can be accepted."
"These are opportunities for career development and greater professional recognition that women in aquaculture are crying out for," concludes Dr Cecile Brugère, director of Soulfish Research and Consultancy. "Practical or strategic advice and guidance to navigate career development opportunities, work-life balance, job applications, to broaden one's network of contacts are all examples of the kinds of benefits that could be achieved with a mentoring programme, as we all know that these competencies aren't the ones you learn in a classroom. Specific skill building – like learning to use a software, do a particular type of lab analysis, or writing an academic paper – are other benefits that can be achieved through direct interactions between mentors and mentees."
Want to get involved?

Anyone interested in applying to be a mentor or a mentee should contact mentoring@thefishsite.com and request an application form. Please read our FAQs below before getting in touch.
The deadline for applications is Thursday 28 February 2019, with training sessions scheduled to begin the first week of March.
FAQs

What will I get out of the programme?
That's up to you! The pilot programme is designed to allow mentees to develop their own direction through their mentoring discussions. As a mentee you might want help with the stage of your career, a particular research project, developing a skill or something else entirely, and the outcomes will be generated through your mentoring discussions. As a mentor, you will also experience learning, perhaps developing your own relationship or leadership skills or simply enjoying the satisfaction of giving something back.
I'm not sure if I should be a mentor or a mentee.
Please get in touch and discuss what interests you about the programme, and we will try and support you to identify the right role for you.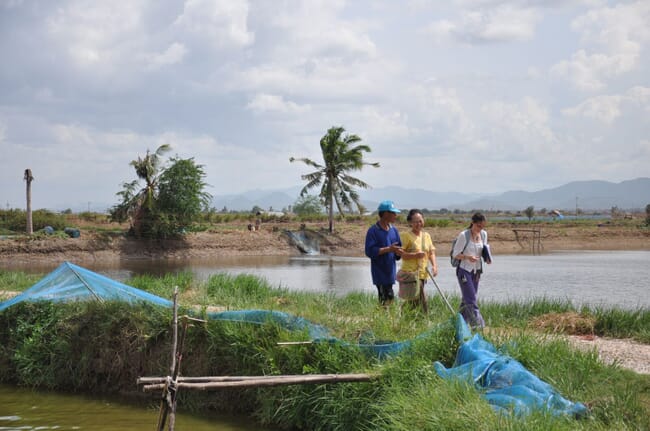 Am I guaranteed a place on the scheme?
There are only 15 matched places available (15 mentors, 15 mentees) on the pilot 2019 version of the Women in Aquaculture mentoring programme, so we cannot guarantee that all applicants will be able to participate.
Can only women participate?

We welcome applications irrespective of gender or ethnicity. The panel of mentors is primarily female, as we want to enable female-led experience sharing, support networks and career advancement.
Does it matter where in the world I am based?
No, but you will need to be a fluent English speaker with access to a good Internet connection.
Does it matter which area of aquaculture I work in?
No, though we cannot guarantee to find a suitable mentor for every aquaculture specialism and career level.
What support and training do you provide?
We have partnered with an established mentoring consultancy, Coach Mentoring Ltd, who will provide initial virtual training webinars for mentors and mentees, and continuing support and evaluation throughout the programme.
I still have questions.
Please contact mentoring@thefishsite.com and we will do our best to help.