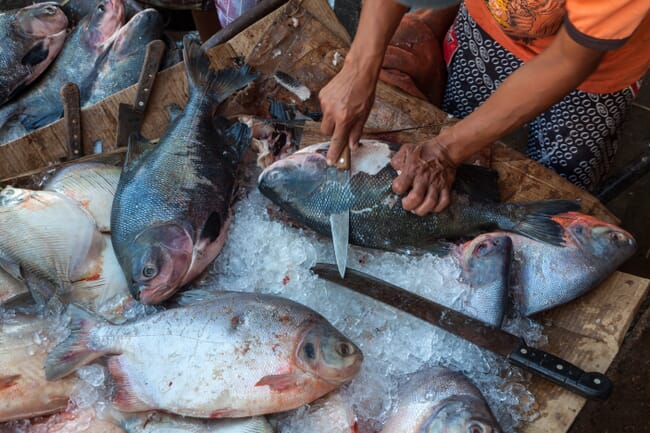 "Aquaculture in Guyana shows strong potential, since the country has relatively large acres of flat lands with suitable soil types and access to large quantities and good quality freshwater (water conservancies)… moreso there are existing drainage and irrigation infrastructure in some areas, sub-tropical temperatures for shrimp and fish production and good availability of agricultural/ fisheries by-products for the formulation and manufacturing of aqua feed," the country's Fisheries Minister Zulfikar Mustapha is reported to have said by the Guyana Chronicle.
The country currently grows bashaw, black shrimps, hassar, mullet, querriman, tambaqui and tilapia and total production was a mere 121 tonnes last year, down from 246 tonnes in 2019, according to the Chronicle.
The sector currently covers about 350 hectares, but the government aims to expand this, with ongoing initiatives including the expansion of the Satyadeow Sawh Aquaculture Station and the establishment of aquaculture zoning.
The FAO provided US$100,000 to Guyana in 2019, to strengthen the strategic and regulatory framework for inland fisheries and aquaculture and is now working with the fisheries department to convert draft aquaculture regulations into a legal document.
The government also allocated $293 million (US $I.4 million) in this year's annual budget to develop the sector – including a research programme that aims to reduce the cost of feed.