Grieg's 2018 Annual Report outlines the survival percentage of the salmon reared on Grieg farms. Target survivability for the salmon was 93 percent. The survivability rates are compared to the two preceding years.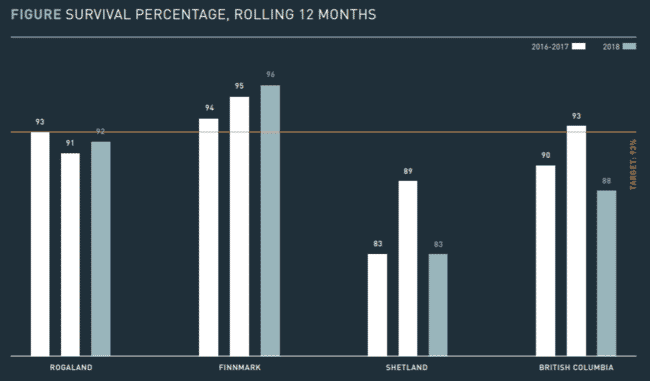 In Rogaland, Grieg missed the survivability target by 1 percent. In general, fish health in this region improved when compared to previous years. This was reflected in lower incidences of pancreas disease when compared to 2016 and 2017. The company reached its survival target for the Finnmark region. The Shetland region underperformed in 2018 and fell below 2016 levels. Mortality in this region was attributed to multiple diseases including winter ulcers, gill-and-heart diseases and furunculosis. Mechanical treatments against sea lice also contributed to 2018's overall mortalities. Results from British Columbia were acceptable. However, a toxic algae bloom in the autumn negatively impacted the survival rate.
Overall, the company is taking steps to strengthen smolt health, reduce the number of mechanical treatments for sea lice and ameliorate the impact of future algal blooms.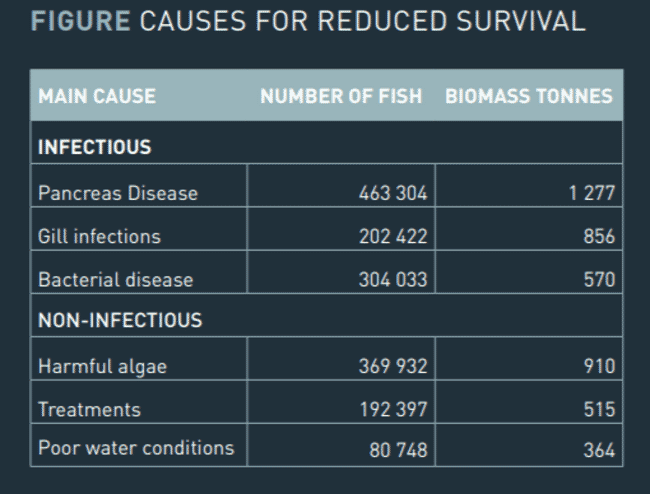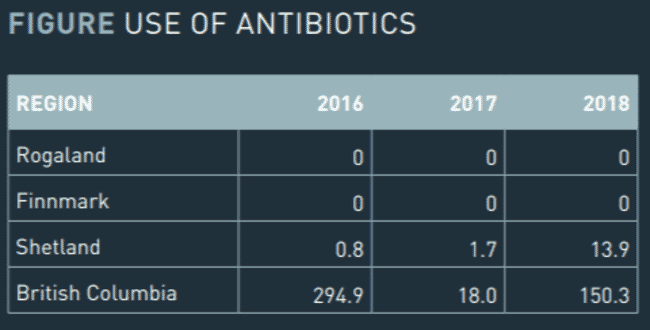 According to the report, the company did not need to use any vaccines in Norway due to high vaccine efficacy and good fish health results. However, there was high use of antibiotics in British Columbia. This was mainly attributed to incidences of yellow mouth disease, SRS and furunculosis. Multiple factors determined how antibiotics were used on site. The two primary considerations were the surrounding environment and the size of the fish. Grieg plans to reduce the level of antibiotics used in its Canadian salmon farms by installing mechanisms to control water temperatures and salinities. Prevention strategies and nutritional enrichment are also being considered. Antibiotic use also increased in Shetland over the past year. This increase was due to incidences of winter-ulcer disease and furunculosis. In general, Grieg is attempting to decrease their use of antibiotics by improving overall fish health and focusing on preventative measures.
You can read the full report here.